Event Navigation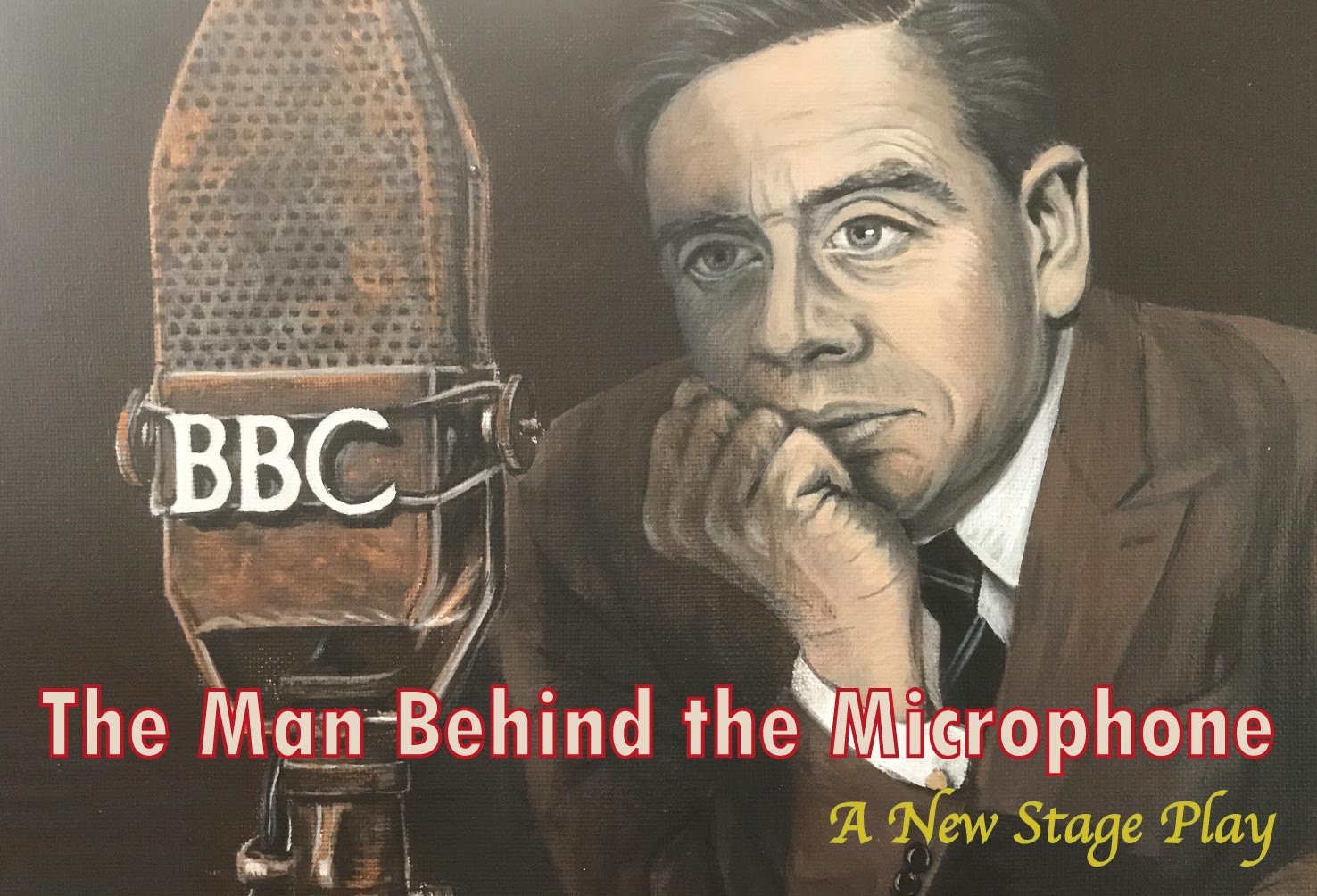 The Man Behind the Microphone – A True Story
13th - 14th March
£12.50 - £16.95

In November 2018 Northwood House staged a new play, its first for 100 years.
Voices over Passchendaele sold out and was widely applauded, with excellent reviews.  It told the story of Captain Peter Eckersley's humour, genius and dislike of authority as he developed the first radio systems during the last years of WW1.  Voices over Passchendaele ended as the war ended.  The Man Behind the Microphone continues his amazing story as the Father of British radio broadcasting.
Through 1922 Peter Eckersley would run Britain's first regular radio broadcast station from a small hut in Writtle.  A brilliant engineer, 'PPE' and his 2MT team offered its listeners impromptu comedy sketches, the first ever broadcast radio play, dedicated children's items, impersonations, guest artistes, burlesque entertainments and even parodies of grand opera.
Nothing like it had been heard before – it was a new type of entertainment in a new world and his madcap antics would come to define the art and science of radio broadcasting for the next 30 years – when the first Goon show started in 1951.  For the first time in 100 years, using original scripts, a 2MT Writtle concert will be heard again in the Northwood House Ballroom.
From their chaotic planning meetings in the Cock and Bell Pub and then having to push the pub piano down the narrow muddy lane it was clear from the outset that 2MT was completely different.  The young engineers were making history and their work would lead directly to the formation of the British Broadcasting Company.  Eckersley would become the first Chief Engineer.  But the story has many bittersweet twists and turns as you watch The Man Behind the Microphone and a life most lived.  Betrayed, sacked and then recruited by MI5 (Ian Fleming no less!) he spends two years spying on the German propaganda machine and will later run the British Black propaganda radio system.
Written by a world authority on the history of Marconi and the birth of British broadcasting, Tim Wander, many of the same cast from Voices over Passchendaele will reprise their roles to tell the next chapter in the story.
The Man Behind the Microphone premieres on the Isle of Wight, for two performances only, on 13th & 14th March 2020 at Northwood House.  House opens at 7:00 pm, lights down at 7:50 pm.
Tickets to be booked in advance chosing from the options below please.
Your email receipt is your entry ticket, so be sure to print it off and bring it with you.
*Members of Northwood House Charitable Trust can purchase discounted tickets at a price of £10 per person by telephoning 01983 293642*