PRESS RELEASE – 3rd October 2019
In the next two weeks Northwood House will be taking to the airwaves! The house and park hosted two recordings of popular programmes which are set to broadcast soon.
Radio 4's Kitchen Cabinet hosted by Jay Raynor is set to broadcast at 10:30 am this Saturday. Polly Russell, Tim Hayward, Paula McIntyre and Tim Anderson answer this week's culinary questions from the Isle of Wight audience.   The programme was recorded on 25th September with an audience of 100 guests.
The aim of the show is to discuss local food history, interesting delicacies and famous dishes from the area.  Topics included beetroot, souffles and food horror stories on our "most haunted island".
BBC One's Songs of Praise was filmed at Northwood House on 28th August as part of Wight Proms and will be broadcast on Sunday 13th October at 13:15.  After the recording Aled Jones returned to spend the day filming a series of links for the programme including details of the house's past provided by local historian Tim Wander.
Northwood House can also be seen in last week's Songs of Praise special feature on UK's 10 most popular hymns with a recording of the Kingdom Choir singing "Abide With Me".
About Northwood House
 Northwood House is an iconic grade II* listed Georgian manor house set in beautiful Northwood Park in the heart of Cowes.
The Estate has a rich history of hosting events and celebrations of all kinds.  Purchased in 1793 by George Ward, a successful London merchant, the House was rebuilt and extensively decorated by his son, George Henry Ward. Many lavish parties were thrown by the Wards throughout the Georgian and Victorian eras when the Island was a popular destination for the royal family.
The house was gifted to Cowes Urban District Council in 1929. In 2012 Northwood House Charitable Trust Co. Ltd was established to ensure the maintenance and development of the estate for the continued benefit of the residents and visitors to Cowes.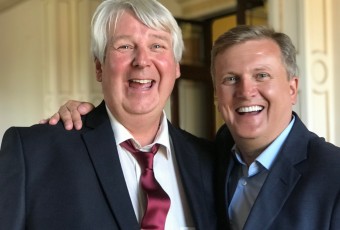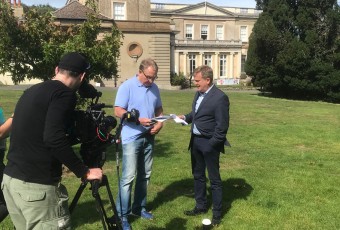 For further information please contact:   
T: 01983 293642
E: communications@northwoodhouse.org
Facebook: @northwoodhousecowes
'A charity working to preserve Northwood House and Park into the future'
Northwood House Charitable Trust Co Ltd
The Trustee of Northwood House Charitable Trust – Registered Charity No 276153
Registered Office: Northwood House, Ward Avenue, Cowes, Isle of Wight PO31 8AZ
Registered Charity 1150641 | A Charitable Company: Reg No 8025757 | VAT No 158 5092 89
www.northwoodhouse.org| (01983) 293642 
This email and any files transmitted with it are confidential and intended solely for the use of the individual or entity to whom they are addressed. If you have received this email in error please notify the system manager. This message contains confidential information and is intended only for the individual named. If you are not the named addressee you should not disseminate, distribute or copy this e-mail. Please notify the sender immediately by e-mail if you have received this e-mail by mistake and delete this e-mail from your system. If you are not the intended recipient you are notified that disclosing, copying, distributing or taking any action in reliance on the contents of this information is strictly prohibited.