Event Navigation
The Lawn Bar (Summer Weekends)
3rd June - 10th September
Hello Cowes…we're now back for Summer 2022!
Hooray we hear you say…at last the Lawn Bar is open again on the beautiful lawns of Northwood House! It's great to finally open the gates  for summer weekends and we're sure to be at the centre of Cowes summer socialising once again, as we have been for the last two summers.
Offering the largest outside licensed hospitality area in Cowes if not the whole Island, the Lawn Bar provides a perfect spot for guests to relax and soak up the sunshine with a drink…there's always with a chilled Balearic-style vibe to enjoy which has made us so popular.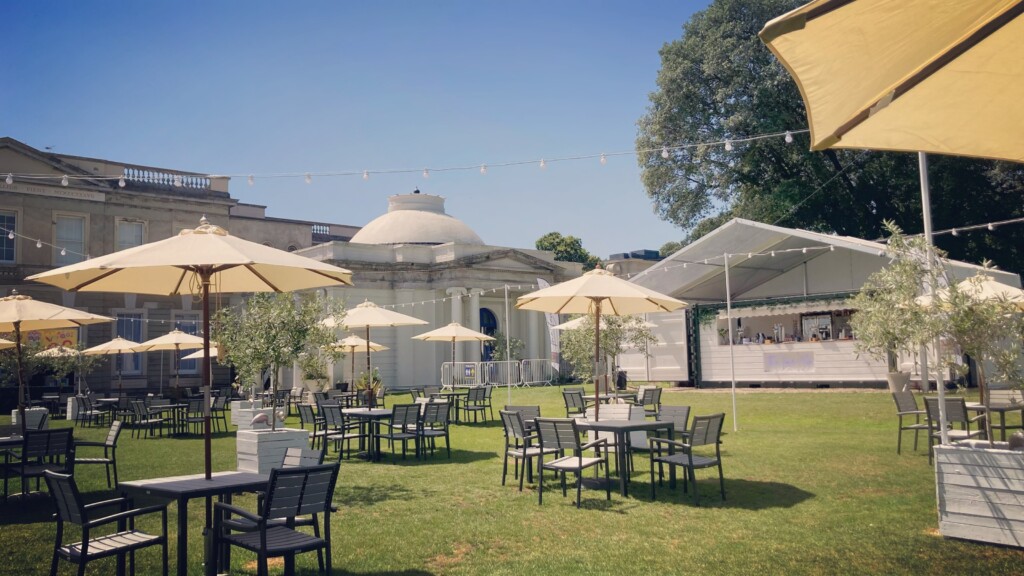 With a range of great wines, gins and pitcher cocktails, as well as trendy beers from our friends at Camden Brewery in London, the Lawn Bar provides a perfect social destination this summer for Islanders and visitors alike. Booking isn't required, just come on down,  as we've got plenty of tables…but if you want to reserve an inside seat send us a message on messenger:
Opening times for The Lawn Bar  in 2022 are confirmed as follows:
Fridays: 4pm-11pm for after work drinks and letting your hair down!
Saturdays: 12noon-11pm- for sunny Saturday socialising with a Balearic inspired vibe straight from Ibiza
Sundays: 12noon-8pm- for chilled out Sunday relaxing!
*Times are subject to change at short notice. On wet/inclement days we may not open or open later/close earlier (with 20 minutes notice). See our Facebook page for latest information or send us a message to reserve an inside table:

There's always a cool mix of the latest music straight from the beach clubs of Ibiza, with the occasional guest DJ thrown in for good measure to soundtrack your visit. So come on down and relax with us on the glorious Northwood House Lawns this summer. Whether it's enjoying a bottle of elegant Provence Rose or a refreshing pint of premium Camden Hells lager on a sunny afternoon…or a premium G&T or Espresso Martini as the sun sets on a late summer evening, the Lawn Bar will be the place to be.
Don't forget we also have a  large marque with over 60 lounge seats if the weather is inclement, so we've definitely got you covered this summer on those not so sunny days!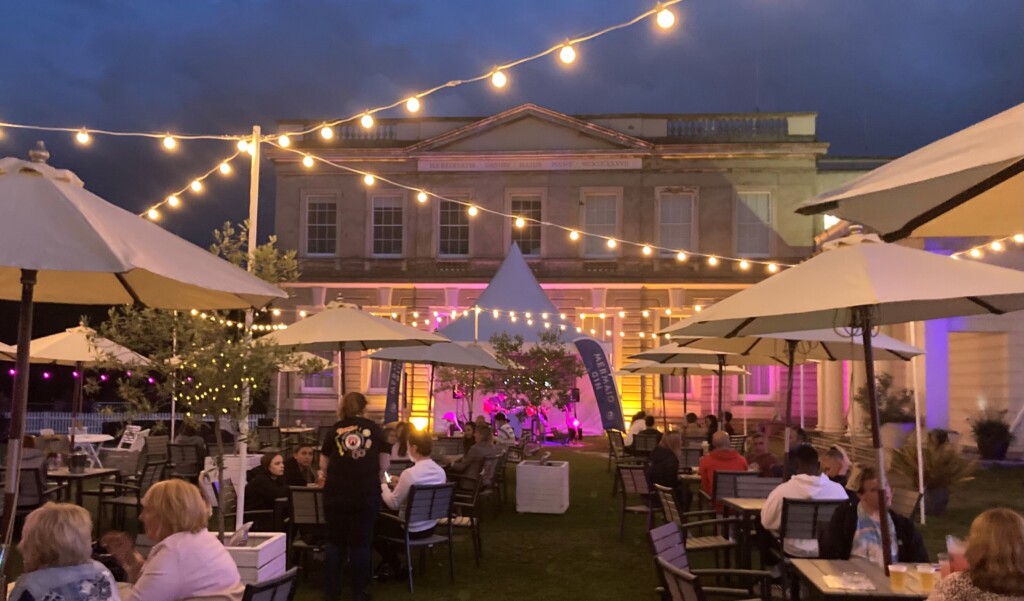 We will continue to offer table service through our simple on-line ordering app for guests to use through much of the summer as well through our friendly team of staff. If you want to take a look at our extensive menu before you come, please point your camera on your phone at the QR code below and it will take you there:

We will have a selection of local event caterers joining us on selected days across the summer, but we don't always have a food offer…please ask our team on arrival or drop us a message if you want to find out if we've got somebody booked to join us. We always have simple bar snacks available to order from the bar.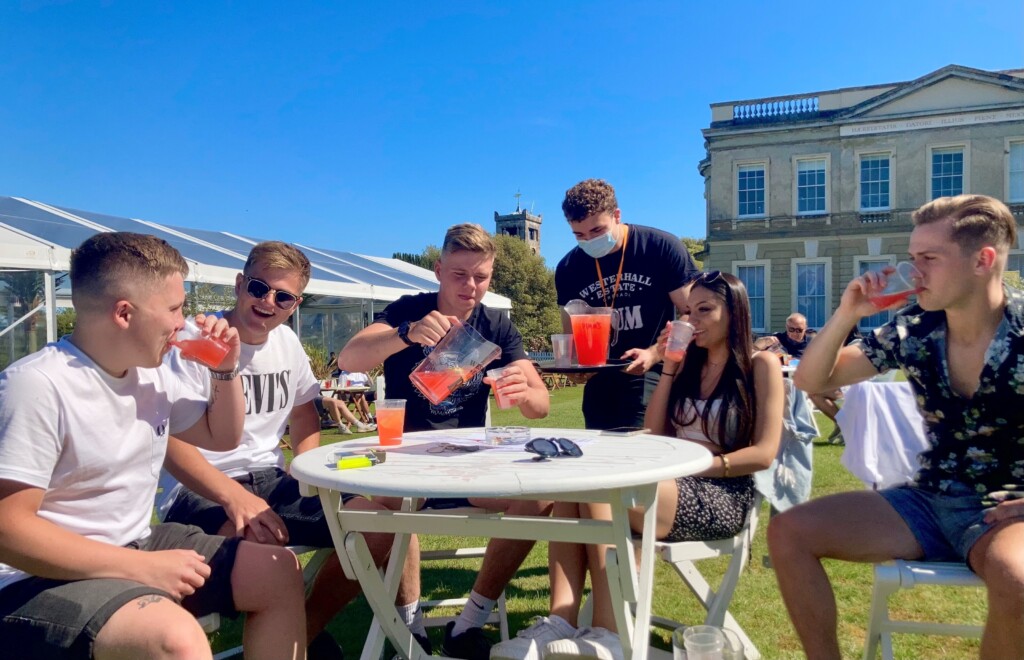 Look out for our new "Sunday Sundowner Sessions" with live acoustic music duos or DJ's playing the most relaxing of music from the end of June.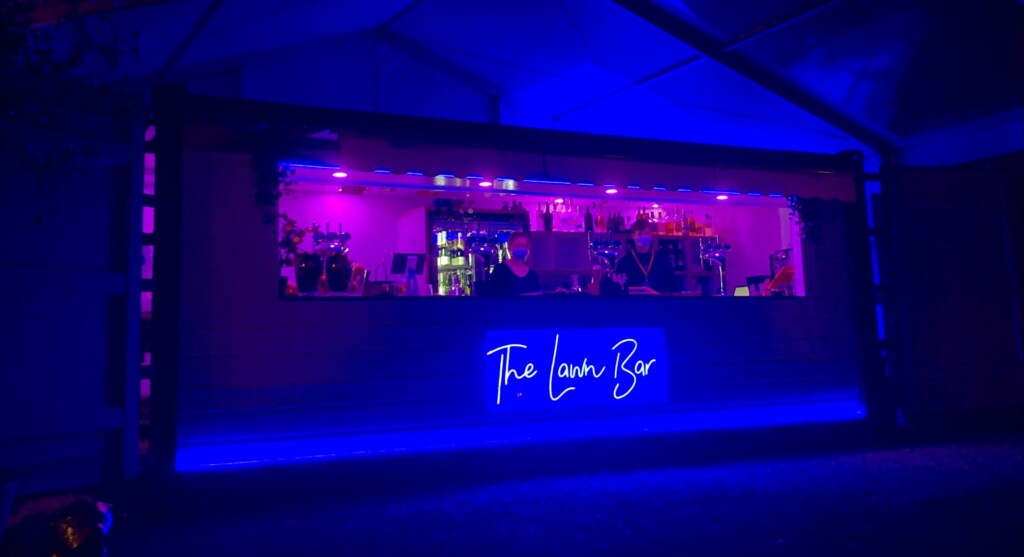 Love our music? Then you can get some of our fantastic guest DJ mixes on our new Lawn Bar  MixCloud page?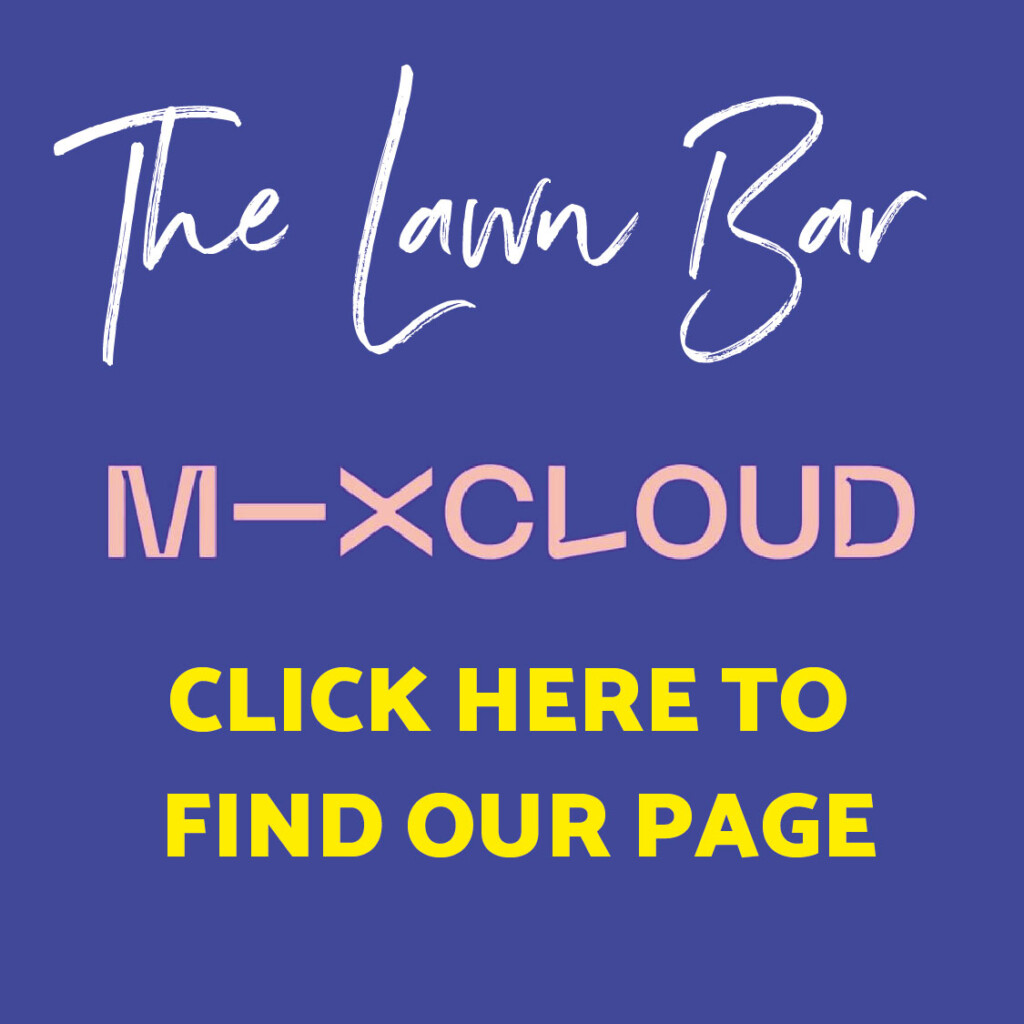 .Our Lawn Bar resident DJ Stefado will be adding some amazing new mixes with an uber-cool Balearic vibe throughout the summer, so now you can enjoy the unique Lawn Bar music vibe from anywhere!
We will also be having some guest DJ's to join us during the summer too…just keep an eye on our social media for those announcements!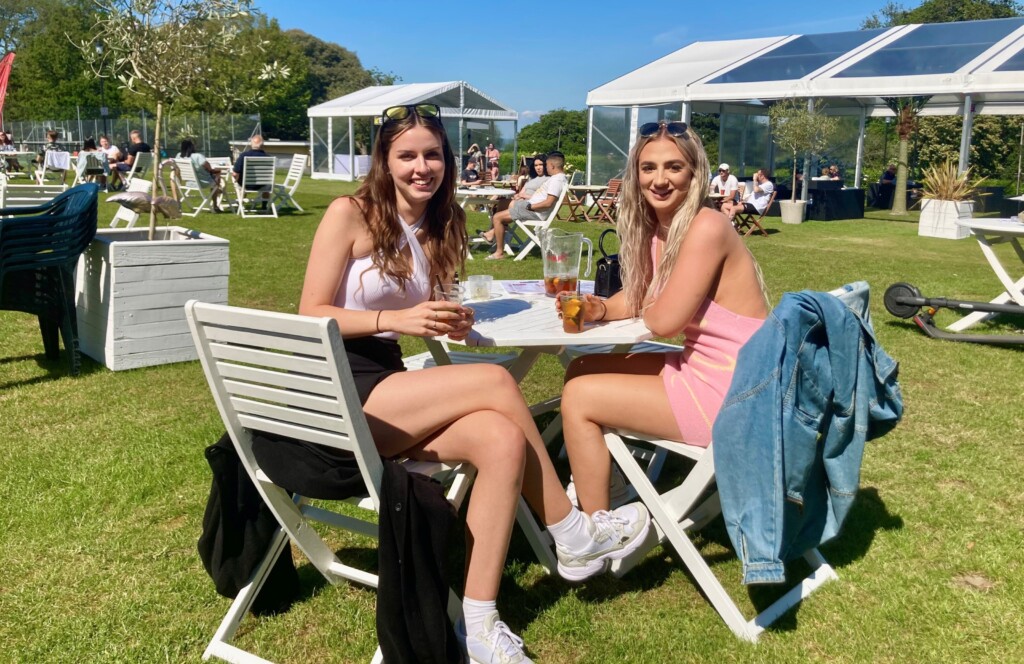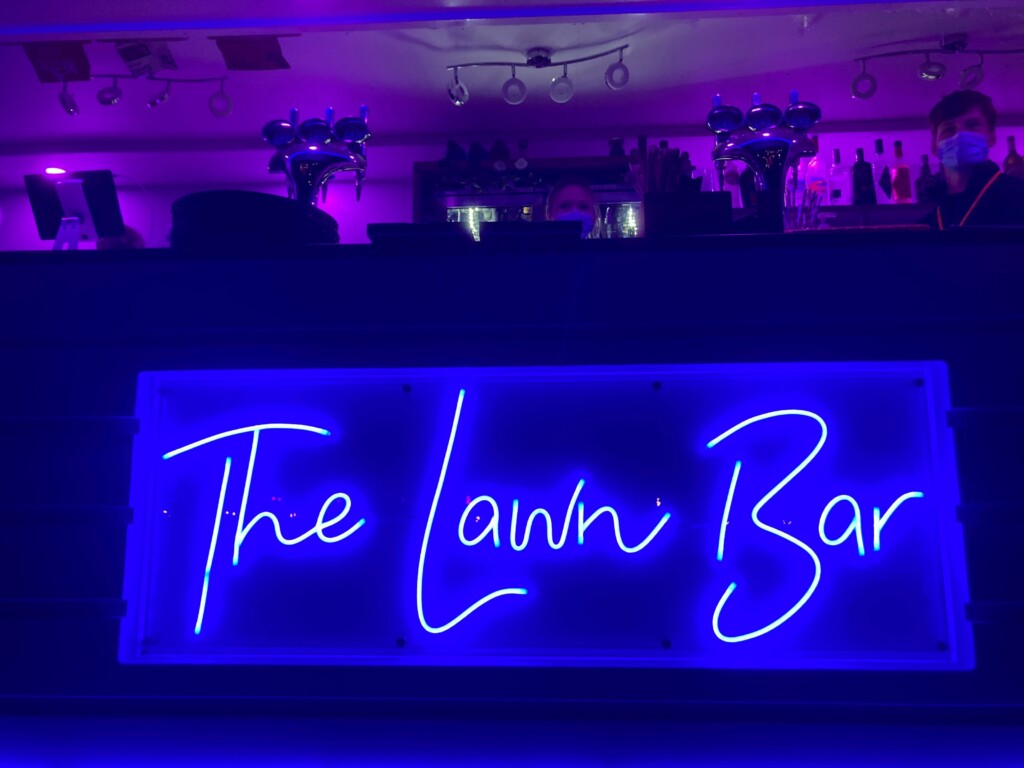 If you do want to reserve a table, you can email us on events@northwoodhouse.org   but try and give us 24 hours notice if you can.
Or send us a message through facebook on messenger using the QR code further up the page.
We can't wait to see you at the Lawn Bar this summer…so gather some friends and head on down!
Dates when different hours apply in 2022:
We are closed for a marquee wedding booking 17th-19th June.
We close at 6pm on Sunday 17th July to host our Hog Roast Tennis Court fund raising event (get tickets on that event page).
We open everyday through Cowes Week (29th July-7th August) from 12pm to 12am
We are closed to host the Wight Proms event on the weekend of 19th-21st August.