Event Navigation
The House Lounge: Pop-up Cocktail, Wine & Gin Bar
4th December - 27th February
Update 24th December 2020:
—————————————————————————-
With the news that the Isle of Wight will find itself in covid Tier 3 from Boxing Day, it is with great sadness that we will not be able to open until further notice due to the heightened Covid restrictions associated with this tier. There is nothing we can do about the situation, but it is for everyone's safety and that's of the greatest of importance to us all. We are particularly sorry that our New Years eve celebration has to be cancelled and we will be in touch with anyone who made a reservation for the evening .
We hope that we can re-open again in January or as soon as the Covid risk lessens again and the restrictions for hospitality venues like ours are reduced. In the mean-time, we wish you a Happy Christmas and hope you and your families stay safe over the coming days and weeks. We will see you on the other side!
From all of the House Lounge Team at Northwood House xxx
—————————————————————————-
Who's ready for Christmas and New Year Cocktails?
With the great news that the Isle of Wight is going to be in Covid Tier 1, are you ready to enjoy Christmas socialising in style this December at the Island's newest pop-up bar venue here at Northwood House in Cowes?
We cant wait to  get back open again in the run up to Christmas, giving Islanders a safe and seriously cool place to  meet up with friends, family and work colleagues at this most wonderful time of the year!
With our pre-lock down opening being a huge success, we're adding some Thursday nights too in December, plus a couple of openings as we hit the week before Christmas, so if you're looking for an alternative and safe place to go that's not a cramped old pub, then your prayers are answered here at the House Lounge.
We're a destination bar with a cool lounge vibe, giving you something just a little bit alternative and good in these strange times. We hope you'll like it, so book up some space soon while we have  it.
All the pre-lockdown restrictions are still in place, so we're taking bookings for mixed groups of up to six people on the dates we are open. Of course we can revise that if we have to, but let's carry on for now with that as our baseline! Last orders for drinks is at 10pm this time and you will have up until 11pm to finish your drinks which is better news than before!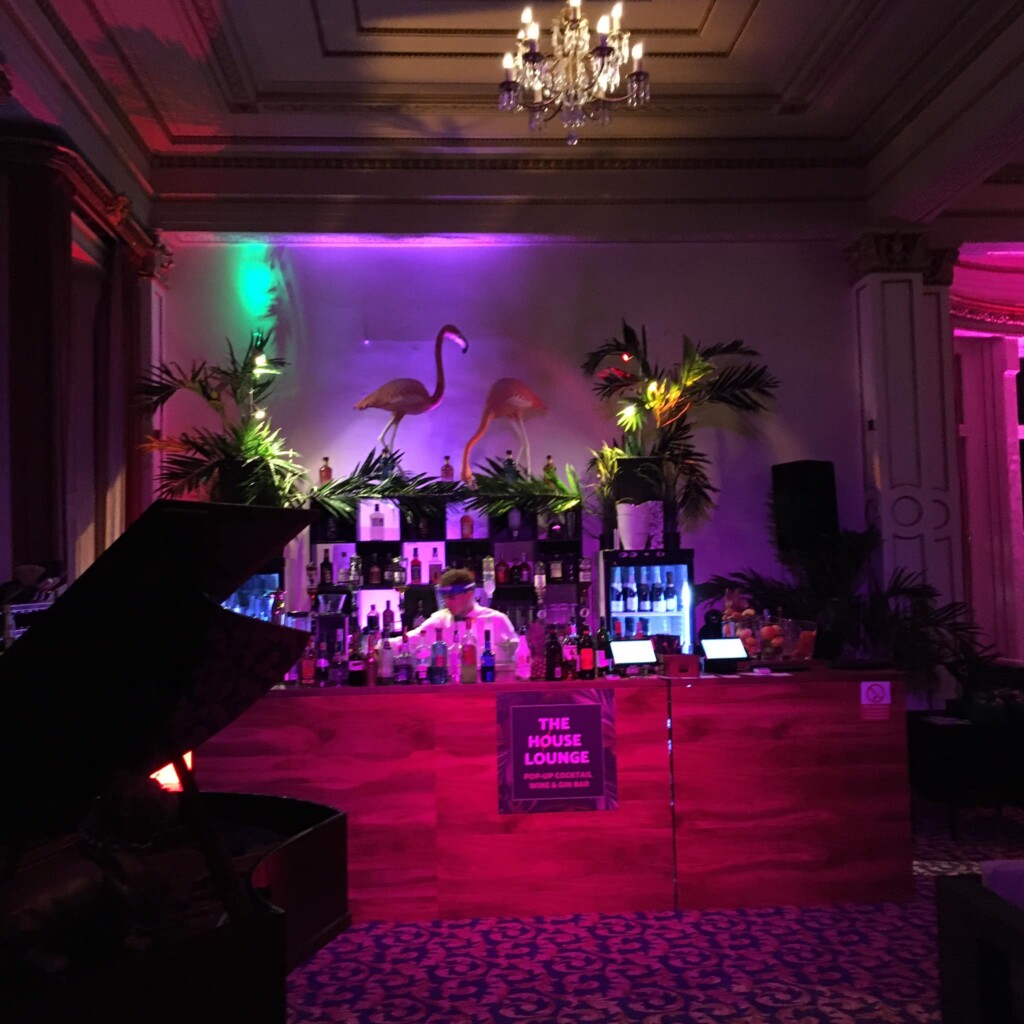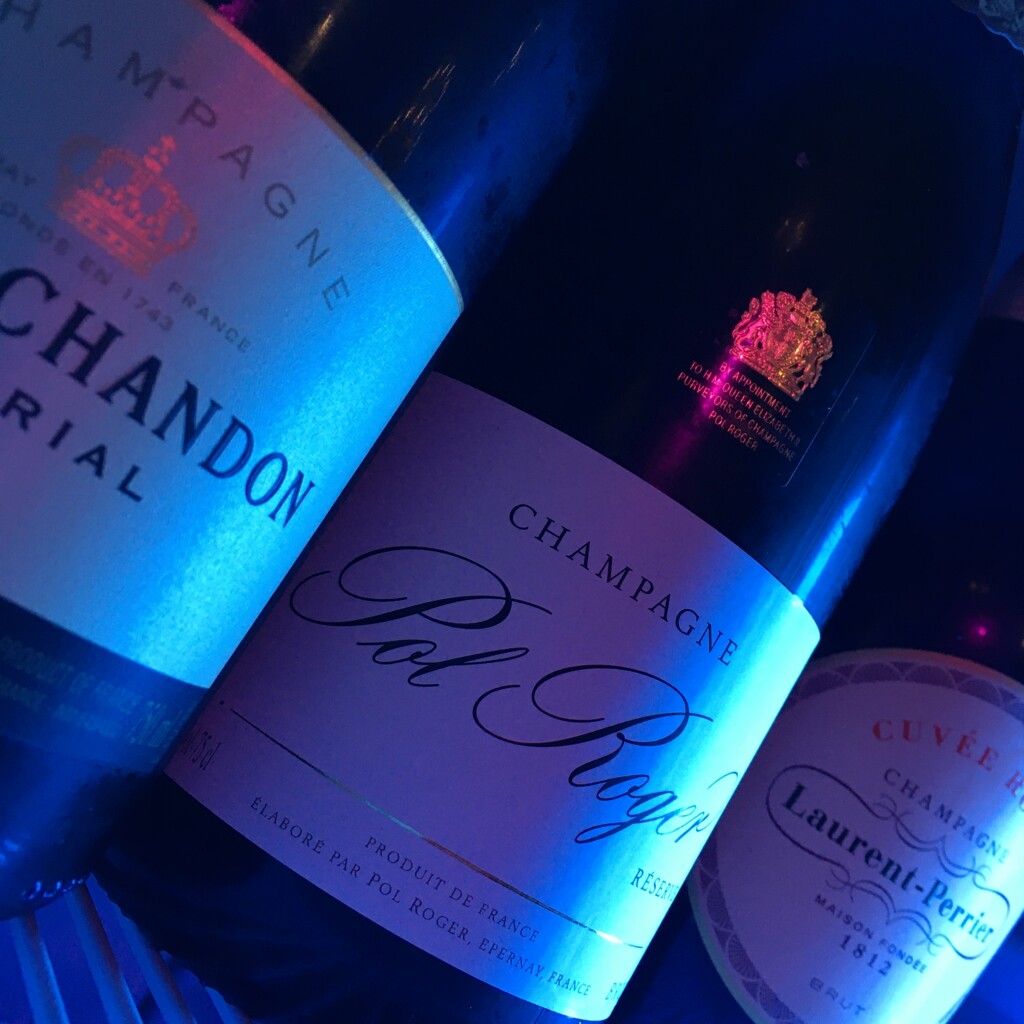 Feel Good Fridays…
On Fridays in December we will be opening from 5pm to 11pm where you can enjoy our "Feel Good Friday" social, where you can celebrate the end of the working week with a relaxing drink in groups of up to six people…the perfect way to unwind with a Espresso Martini, bottle of fine wine or even a pint of lager!
You'll love the trendy lounge bar music vibe on a Friday to really get you in the mood for the weekend to follow…and in these difficult times we all need something good in our lives on a Friday to look forward too!
Supercool Saturday Socialising...
On December Saturdays the House Lounge will open its doors from 2pm until 11pm…the perfect place to escape the winter gloom with friends and forget about all the troubles in the world.
With an up-beat uber-cool sound track of Balearic-inspired lounge bar music and the best selection of drinks in our part of the Island, it will certainly be a great destination through until closing time, so get ready to make us your new "place to be".  So whether it's for "early-doors" afternoon relaxing with a bottle of prosecco,  pre-dinner G&T's, a post-match pint…or your main Saturday night cocktail-fuelled soirée, then we're here for you!
Thirsty Thursdays…
We're opening on the 10th and 17th December from 5pm-11pm to give you more time to meet friends for a sneaky Christmas cocktail or bottle of fizz!
Pre-Christmas Openings…
As we hit the week before Christmas, we will be open on Monday 21st and Tuesday 22nd (5pm -11pm) for the perfect chance to get you in the mood for the seasonal celebrations to come. So dress to impress and lets get the party started! Book now to avoid disappointment for these dates!
Christmas to New Year  Openings…
Get out of the house and catch up with those friends you missed before Christmas! We will be opening on Monday 28th to Wednesday 30th Dec (7pm -11pm) for safe socially distanced socialising, but booking is definitely advised.
 New Years Eve: " Gods and Goddesses of Greece" Party! – Tickets £30 per head including a glass of Ouzo at 10pm, Mezze-style table serviced food and a bottle of house wine!
On Thursday 31th Dec(6pm -11pm) join us for a New Years gathering with a difference. We can't of course open after 11pm, so celebrate the coming of New Year at 10pm not 12pm, as the clocks hit midnight in Athens, Greece!
In our fancy dress themed evening, gather a table of friends of up to 6 people and dress up as a Greek God of Goddess and join in the fun! Tickets are £30 per head including some Mezze style food served to your table and a bottle of house wine. Plus there will be a selection of themed cocktails and a shot of Ouzo at 10pm to celebrate New Year in Athens! Of course the usual socialising, singing and dancing isn't permitted this year, but enjoying the moment at a table with  up to 5 other friends most certainly is! For information and to reserve your table please email bookings@northwoodhouse.org as soon as possible!
January & February 2021 Openings…
We will be taking a short break for a few days, but will open again on Fridays and Saturdays through out January and February 2021 to help chase away the winter blues! Our first New Year opening will be Friday 8th January and Saturday 9th January 2021 between 6pm and 11pm, but look out for our themed quiz nights later in the winter on a Wednesday night too and a Scottish themed Burns supper on Saturday 30th January! All the details to follow in early January.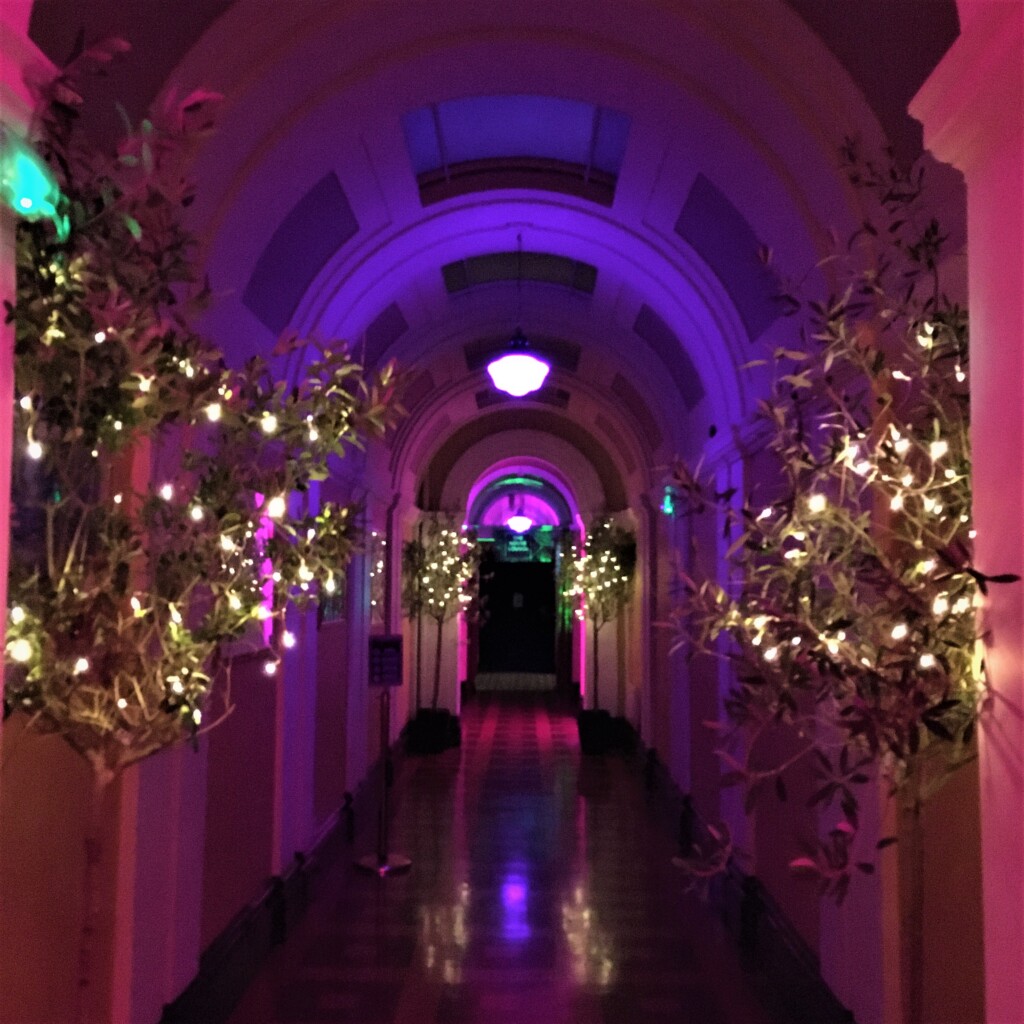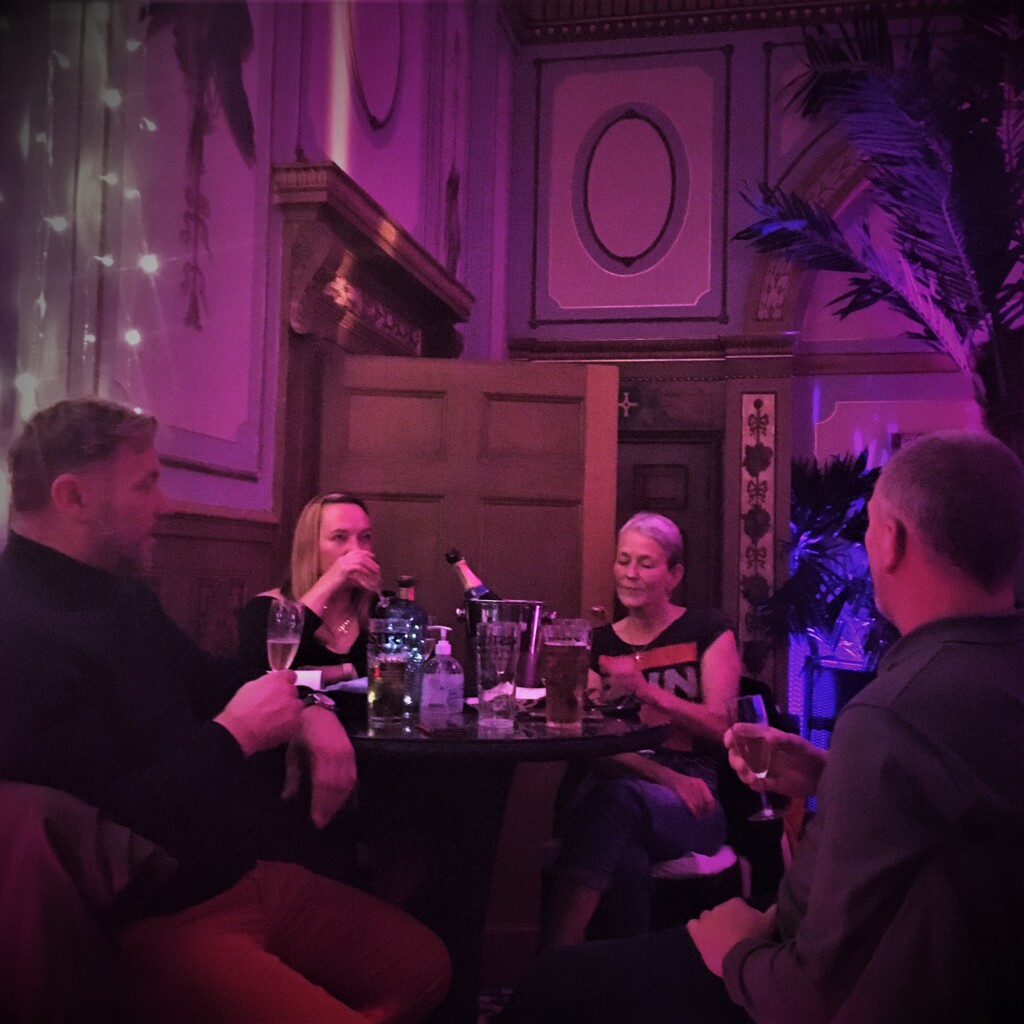 Covid Safety is our priority…so like all good hospitality venues, we have a list of rules and guidance we all have to follow, as do you. See lower down the page for all the safety measures, but be aware that you will need a face-covering to enter the building until you are seated at a table.
Enquiries/Bookings/Walk ups:
Keeping things simple always works best, so you wont find a complex booking system in place here.  You can simply make an email booking in advance, phone or email us on the night to see if we've got space… or just  walk-up and take a chance. Space is limited though due to social distancing so if you would like to reserve a lounge table for a particular time it may be wise to save any disappointment if you are planning special night out.
Email us in advance at: bookings@northwoodhouse.org 
-include your name, mobile number, group number and required booking time (and we will confirm back as soon as we can).
You can also use this email to make general enquiries too.
On the day (and only once we're open): you can phone our entry desk (Fridays 5-10pm, Saturdays 2-10pm) on: 07377070209
-this is to make a quick reservation or check space availability at the current moment.
As with all hospitality venues, walk-up entry is subject to availability and can't be guaranteed, sorry.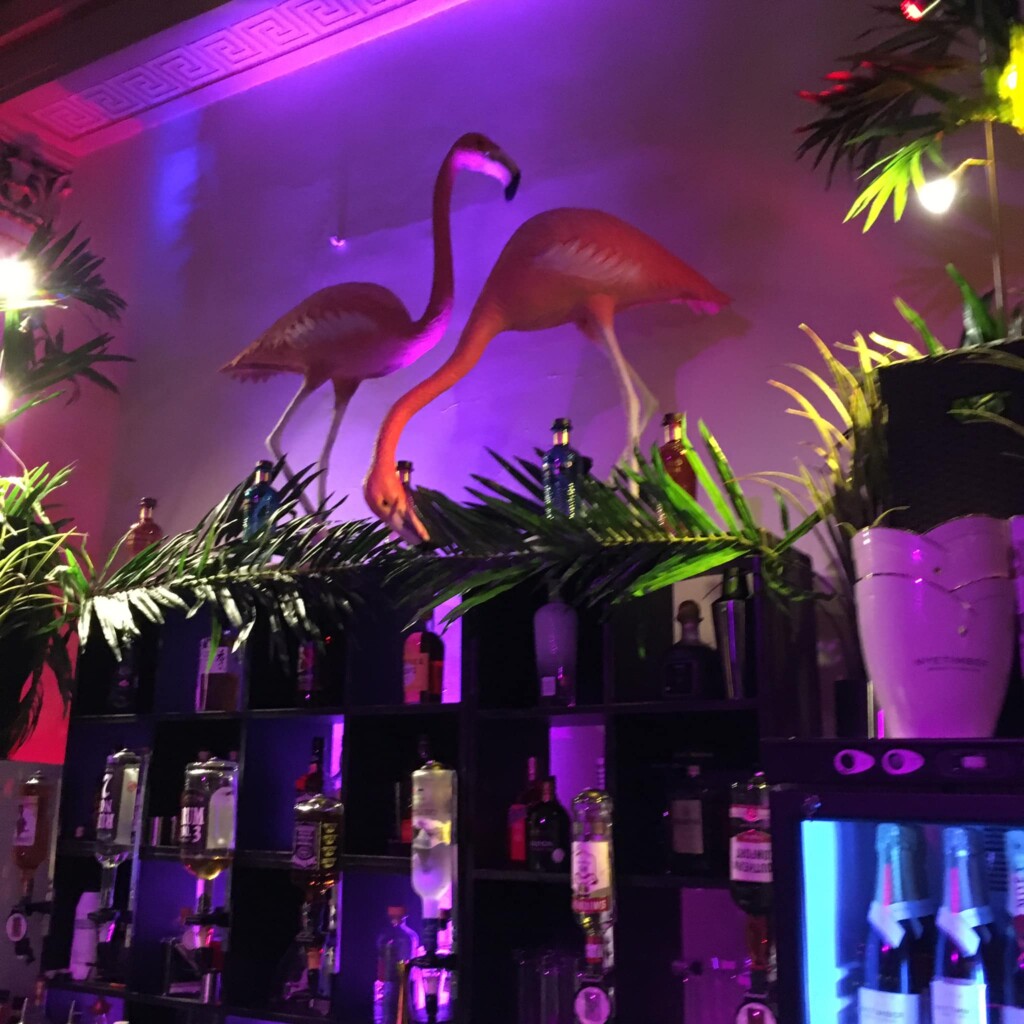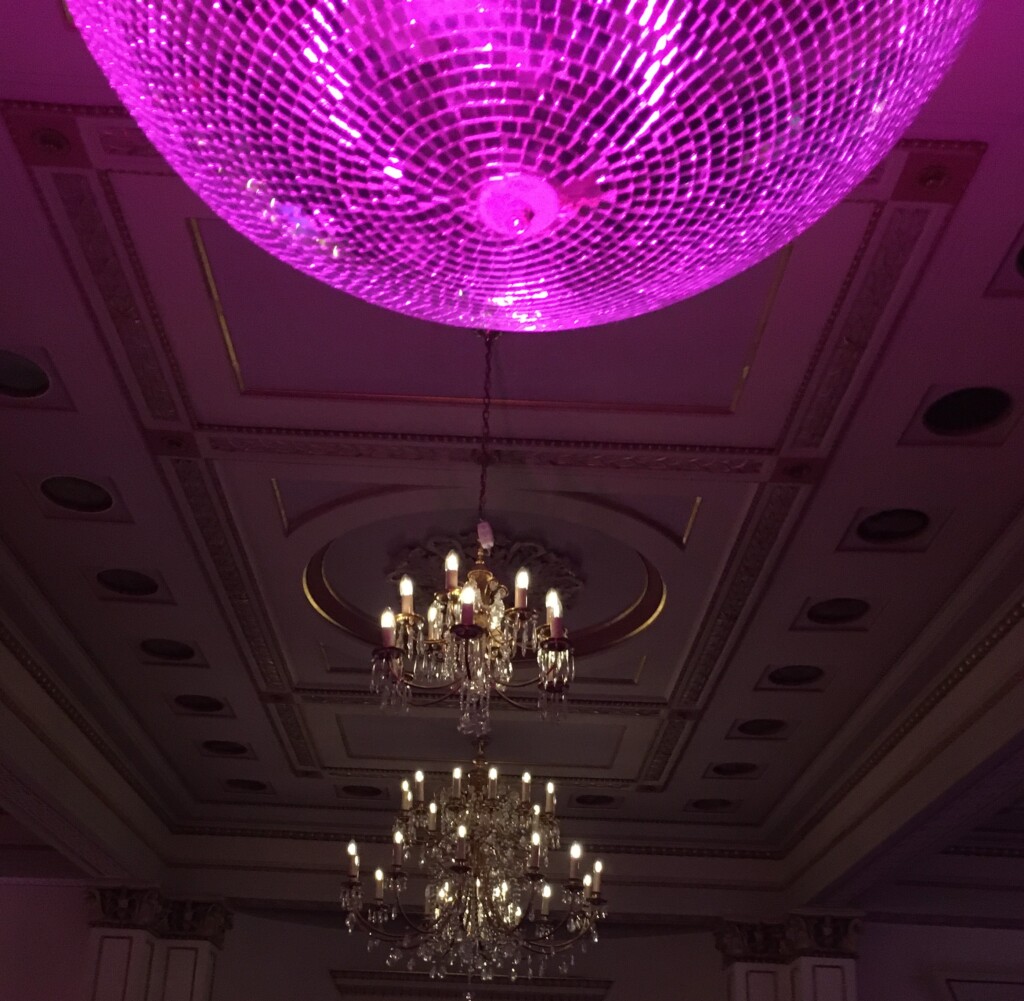 Entry to the Lounge: Please use our St Mary's door entrance on the church side of Northwood House, located in the centre of Northwood Park, Cowes. Following the entry signage instructions and covid safety measures indicated. The check-in/enquiry desk is located in the main function room corridor inside the main building.
Table/seating: Is arranged spaciously in ratten-style lounge seating with arm chairs and sofas, along with taller poseur style tables. Seats are arranged for the following sized groups:
0-2 people    3-4 people    5-6 people
We only have a limited number of each type, available on a first come, first served basis, so pre-book early to guarantee a space.
Travel: We have free car parking after 6pm in our Park Road Car Park if you are driving. If you coming by bus, then take the Northwood Park bus top in Park Road using the No1 bus service from Newport. It's a short 2-minute walk to Northwood House from there (head for the large church in the park and walk to the left- the house is just beyond)

Covid-Safety: Our Priority
Of course, it goes without saying that your safety is our number one priority in these Covid times and we've been working hard to make sure that all our guests can visit with the peace of mind we are doing everything we can to keep all the current government rules and guidance fully enforced. We aren't the fun police and we're here for your enjoyment, but we do expect our guests to respect and adhere to the following rules while visiting:
Face: You must wear a face covering to enter the building and at all times when you are not seated at your table.
Hands: You should sanitise your hands at the entry doors, at the check-in desk, at your table before paying for drinks and upon entry to the toilet.
Trace: Everyone in your party will be required to enter their name and contact telephone number on our Test and Trace entry ledger or check in via the NHS App on their smart phones before they are seated in the House Lounge.
Space: You must remain at least 1m or more from other guests, with 2m social distancing encouraged while using communal spaces like the entry corridors and toilets. Our seating arrangements are set a minimum distances between groups, so do not move furniture once seated by our team.
Place: while visiting our place, other rules and etiquettes must be observed based on national guidance and our own Covid risk assessments:
You shouldn't enter the building if you have Covid symptoms, if you feel unwell or if you are self-isolating.
If you feel unwell while at the venue you should leave immediately, informing a member of staff you are doing so for that reason.
Maximum group size is up to 6 only. Please don't ask us for 7, or think we can't count!
You must wait where indicated to be seated by a member of staff.
You should only leave your table to exit the venue of visit the toilet… and please remain seated while at the table.
You should not mingle with other groups while visiting the toilet or move to other tables to join other people.
You should refrain from shouting, singing and dancing…although do enjoy the moment!
Table service is provided. Please be patient during busy times, we aim to serve everyone as quickly as we can. Allow for up to 20 minutes for food and snacks to be prepared if its busy. Some cocktails can be time consuming to make too.
Please pay by contactless card if you can for simplicity and reduction in virus transmission risk. We can take cash, but that slows down the service times.
Sorry, no under 18's are permitted and we will refuse the right of admission if required.
A Challenge 25 policy applies to alcohol provision, so please have a photo ID with you when you visit if you think you have a young-looking face…you will get asked and will be refused entry or service if you cannot produce a valid driving licence of passport proving your date of birth.
Sorry, but due to space and cleanliness restrictions, dogs aren't permitted to enter.
Our toilets have a socially distanced capacity of 2 males, 3 females and 1 disabled person at any one time in each respected area. A one in-one out policy operates when the toilets are at this capacity.
Our staff will be wearing a face covering, so communication may be challenging in some circumstances where distance must be maintained. Our ordering system will require you to write your order on a slip provided to save the unnecessary raising of voices and close proximity contact with staff while you are unmasked.
Tables and furniture will be thoroughly sanitised between groups. Toilets will have enhanced cleaning schedules.
Last food orders are at 9pm and last drinks orders are at 10pm, with the venue to be completely vacated by 11pm.
If you have booked a table you will be required to vacate your space by the end of your allocated booking slot. Please book two consecutive slots if you want to stay for longer. If the table isn't booked after your official slot, you can stay seated for as long as you wish, just enquire with the staff member who will be serving your drinks.
If all our seating is full when you visit we can only apologise in advance. We only have a limited socially distanced space for queuing, and once that is full we are unable to admit any more visitors until space becomes available.