Event Navigation
2023 Isle of Wight Boat Jumble
26th March
£5.50 - £20.00
17:30hrs  23/3/23
Event update:
With this week's unsettled weather, we may decide to host the Boat Jumble event on our Park Road Car Park instead of on the Ward Avenue event field.
This will depend on the amount overnight rain we are forecast for Saturday night which is currently unclear. Even though the field is quite free draining,  we would rather not churn it up when we have a large tarmac car park near by. 
We will email all pre-booked exhibitors with a final decision by  Saturday tea time to confirm the location of the jumble. The event wont be cancelled unless extremely wet or windy weather is forecast for event time Sunday morning, which looks quite unlikely at this stage with an improving forecast.
You can also follow us on facebook for further updates:
https://www.facebook.com/northwoodhousecowes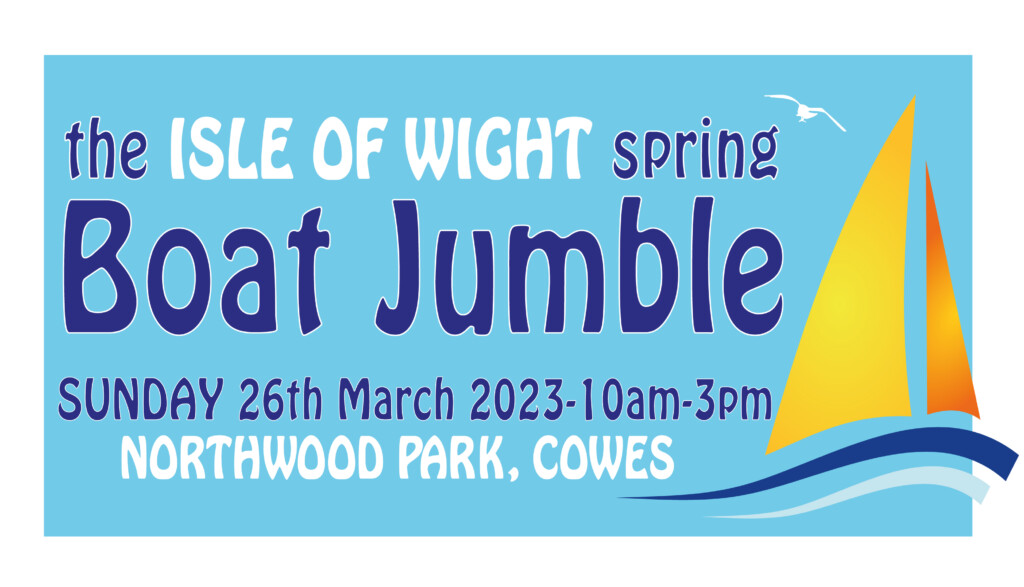 It's time to clear the garage of all that unwanted boating and water sport equipment you've had stored in there for ages!
The 2023 Isle of Wight Spring Boat Jumble takes place on Sunday 26th March in Northwood Park, just off of Ward Avenue, Cowes.  Following the big turn out at the last event in 2022, even more sellers and buyers are expected for this years event!

It's a great opportunity to sell and buy new or used boating equipment.. or anything related to messing about on the water, including:
Sailing boats & dinghies
Motorboats, ribs & outboard motors
Fishing boats
General Nauticalia
Clothing & wet suits
Sails, rope & general chandlery
Gadgets & boating electronics
Surfboards, kayaks & canoes
Fishing rods & tackle
Commercial sellers very welcome along with private sellers. Boats of all sorts are welcome on trailers.
ADVANCE ONLINE BOOKINGS ONLY FOR THIS EVENT- PLEASE BOOK BY SATURDAY 25th MARCH 2023!
Please note this isn't a car boot sale although sellers can sell other non-boat related items if they wish, so long as there is at least half of their selling space allotted to boat jumble. We reserve the right to ask sellers not abiding by this rule to leave the site.
Online entry fees for sellers are as follows:
CAR ONLY (NO TRAILER)–  with 4m selling frontage from rear boot: £12.50 (online booking required in advance) 
COMMERCIAL VEHICLE/VAN/MINIBUS (NO TRAILER)  with 6m selling frontage : £17.50 (online booking required in advance)
ADD A TRAILER OF BOAT JUMBLE  £5.00 (online booking required in advance)
ANY VEHICLE TOWING A TRAILER WITH A BOAT FOR SALE – with 4m selling frontage for boat jumble plus length of boat: £20.00 (online booking required in advance)
TRADER BREAKFAST: CHOICE OF HOT BACON OR PORK SAUSAGE BAP & A HOT DRINK FROM OUR CATERING TRAILER  £5.50 (available from 9.30am)
(Note: we do not provide tables, please bring your own or use up to 4m of floor space per booking)
Sellers: Please arrive for set-up between 8.30 am and 9.30 am, no earlier. 
The event will start officially at 10am for buyers and run until at least 3pm.
The event will be well advertised locally to attract large numbers of buyers.   If you have a prominent road side banner site we can promote the event for two weeks in the lead up, then please get in touch at events@northwoodhouse.org
Entry is free for buyers on foot from 10:00 am, but a parking fee of £2 per car will be requested for buyers using the event field to park.  Our Park Road and Rotunda Pay & Display car parks are available nearby as an alternative option.
Tea, coffee, cakes and hot refreshments will be available on the show field, with toilets available in the Northwood Park next to the tennis courts.
All proceeds go to Northwood House Charitable Trust for ongoing restoration works and community projects in Northwood Park.