Event Navigation
The Cowes Official Coronation Celebration "Picnic in the Park"
7th May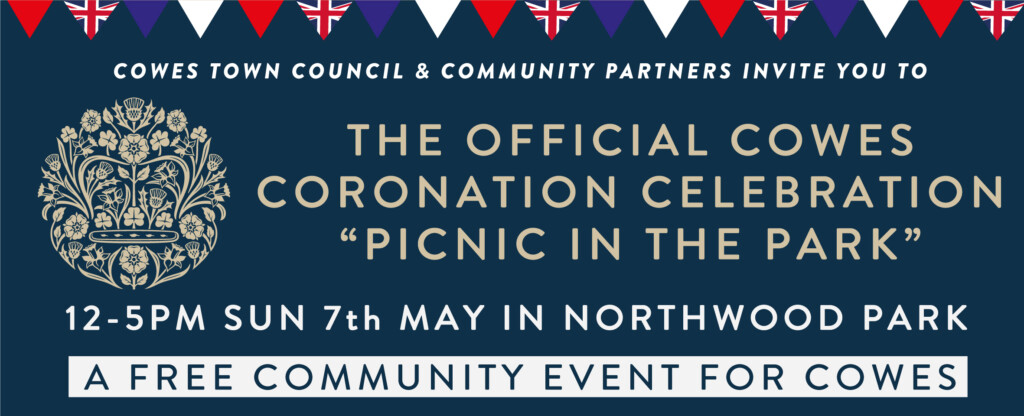 Save the date! The Cowes community is getting back together once again for a giant "Picnic in the Park" and this year it's to celebrate the coronation of King Charles III thanks to generous funding from Cowes Town Council and various  local organisations.
This will be the eighth Picnic in the Park event and judging by the enormous turn out of over 3500 people for last years Queens Jubilee picnic, the event seems to get more popular than ever! So get your picnic baskets ready to go and head on down to Northwood Park to join in the fun from 12pm on Sunday 7th May, the day after the official coronation of the King Charles in London.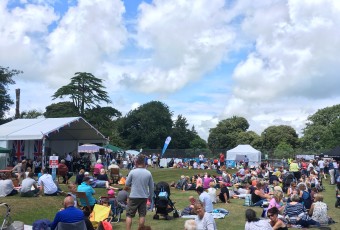 The event is being organised and hosted by Northwood House Charitable Trust on behalf of Cowes Town Council and other community partners who are contributing funds to pay for the event including the towns sailing and yacht clubs.
Admission is free with everyone welcome…just bring a picnic, friends and family (even your dog!) and join us for a fantastic afternoon on the lawns…in what has become an annual community celebration. Why not bring your whole street along for a safe street-style party in the park?
The Island's new High Sheriff Dawn Haig-Thomas will be opening the event at 12pm with a welcome from the Cowes Town Mayor before the Wight Diamonds Marching Band play some rousing tunes to get the event underway.
There will then be a programme of live music on the Lawn stage all afternoon to entertain visitors, including  popular local bands The Dance Preachers and the Wild Flowers. Please check back for a full list of performers later in April.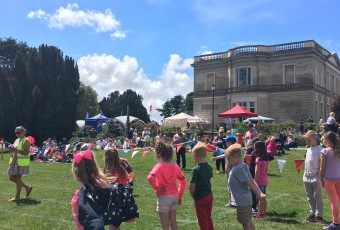 In the park there will be a childrens' arena with fun, games and simple entertainment, with races, game shows and even some welly boot throwing!  There will also be story telling, kids crafts and dance classes…all free to take part in. The event will also have a range of community and charity exhibition stands to support. It's all about having some simple fun with family and friends and everyone is welcome!
The event also sees the return of the popular Picnic in the Park Fun Dog Show which usually gets overwhelmed with entries! So get your pet pooch looking it's best and bring them along too! The Fun Dog show has 8 different classes, with a "Best in Show" to finish. Entries are from 11.30am, but classes begin at 2pm. There is a£3 fee to enter each class, but proceeds to go to our nominated local charity which will be announced on the day. Specific dog shoewdetails will follow in late March.
The Northwood House Tea Room will be open for cream teas, along with a bbq, with the popular Lawn Bar being open from 11.30am until 6pm for Pimm's on the lawn and refreshments.
We look forward to seeing you there!
Thanks to Cowes Town Council, The Royal Yacht Squadron and others for their incredibly generous financial support for the event and allowing it to be free for everyone to attend to celebrate this very special national occasion.
If you are an Island based charity or community organisation who would like to attend the event with a  free promotional pitch, please email Sam Dean at Northwood House on sam.dean@northwoodhouse.org