Event Navigation
Cowes Week @The Lawn Bar
31st July - 7th August

Hooray!  Fans of Cowes Week rejoice! The Lawn Bar at Northwood House will open every day through this fantastic period of social fun and frivolity!
It was during Cowes Week 2014 the Lawn Bar was first born here at the venue, and each August ever since we have been delighted to be at the heart of the Regatta as one of the main social venues for the event.  Of course we have expanded our trading offer over the last couple of years, but Cowes Week remains our absolute favourite time to be here for event competitors and visitors as well all our more regular local customers.  Entry to the Lawn Bar is free before 8.30pm each day, but on some nights an admission fee will be applied after this time, and subject to capacity limitations (further details to follow).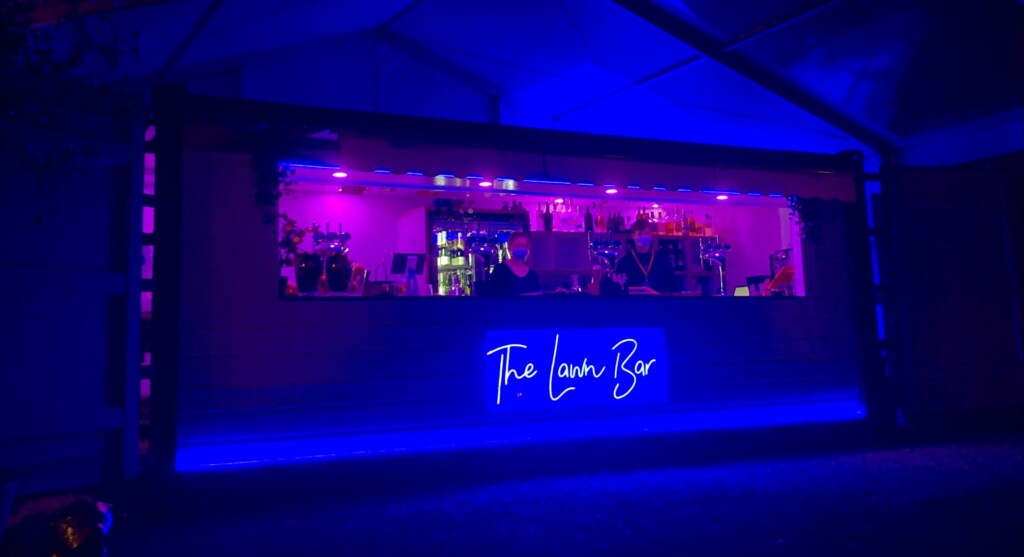 This year Cowes Week starts officially on Saturday, 31st July and run until Saturday, 7th August (but we'll be here the day before and after that as part of our normal weekend offer).  We will be open every day during the main event period from lunch time (12pm) to 12.30am most evenings (11.30pm Sunday) with last admission at 11.30pm unless the weather plays its hand of course!  The vibe will be uber-cool at the Lawn Bar as always, with our swanky new container bar serving up the beers, gins and cocktail pitchers.  This year, drinks will all be served to tables as we continue our responsible attitude towards Covid safety in our venue, so make sure you arrive early to get a space as capacity will be limited.
Most of the Lawn Bar is comprised of outdoor table seating (so bring a warm sweater or summer jacket if the weather is looking a bit inclement!) but we do have some lounge marquee seating undercover, available on a first come – first served basis.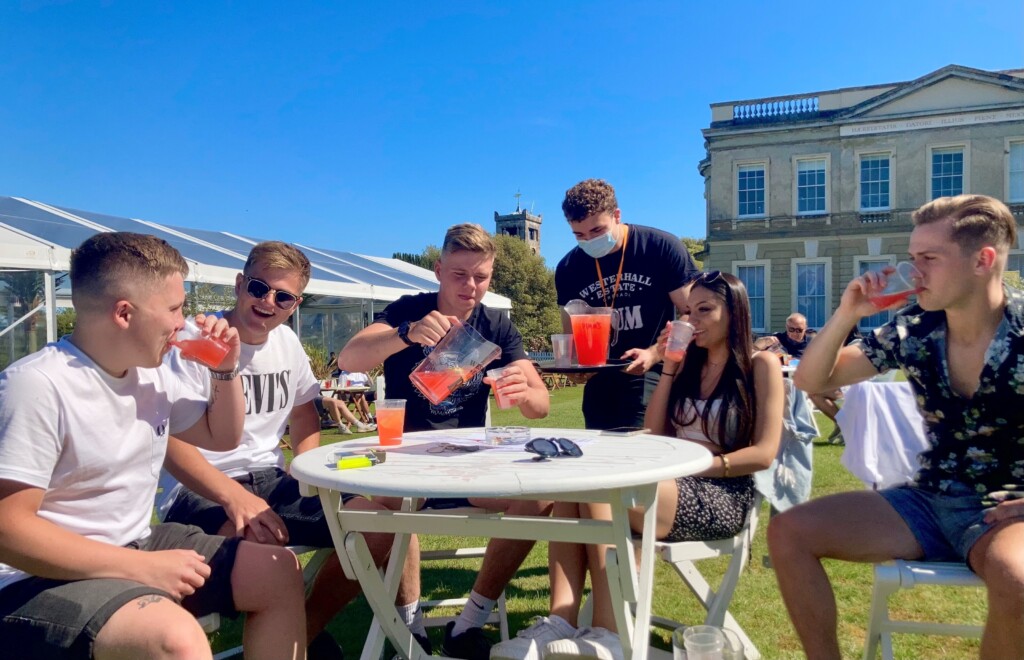 We are delighted to announce our Cowes Week activity this year is in partnership with our friends at Mermaid Isle of Wight Gin and the lovely guys and girls from Camden Brewery in London who will be providing some of the key alcoholic delights for our customers to enjoy over the week.  The Lawn Bar is of course famous for its gin collection and this year we will be running our August Festival of Gin over the Cowes Week period (and beyond) with up to 100 incredible gins from all over the world for customers to enjoy with a Fever-Tree tonic!

Food this year will be provided in the form of delicious artisan wood fired pizza from the team at So Much Dough who will be cooking fresh to order from their converted horse trailer.  There will also be a selection of antipasto for those who prefer something a little lighter… but don't miss out on the pizza if you can help it.  Believe us, its absolutely scrummy!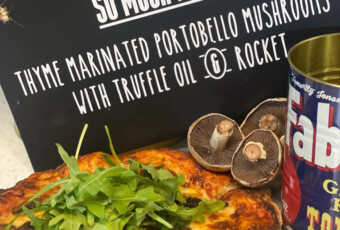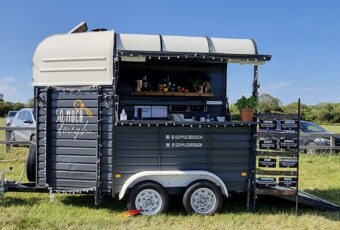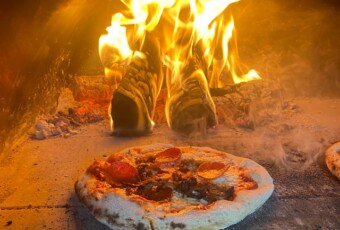 As usual in Lawn Bar style, we'll be playing  the coolest sound track of Mediterranean inspired beats across the day, helping you relax to the max with friends as you soak in the unique atmosphere of Cowes Week.  Every evening from 7.30pm we will be hosting live music for the first time in 2021, so don't be late and get a table while we have them.  And yes, having a boogie will be permitted again, so come and enjoy the chance to dance and enjoy these first moments of real freedom!  Not only that but on four nights we will be closing with a live  DJ in our Pink Flamingo Open Air Disco from 10.30pm to 12.30pm (weather permitting), with a selection of classic disco and house music along with some crowd pleasing anthems!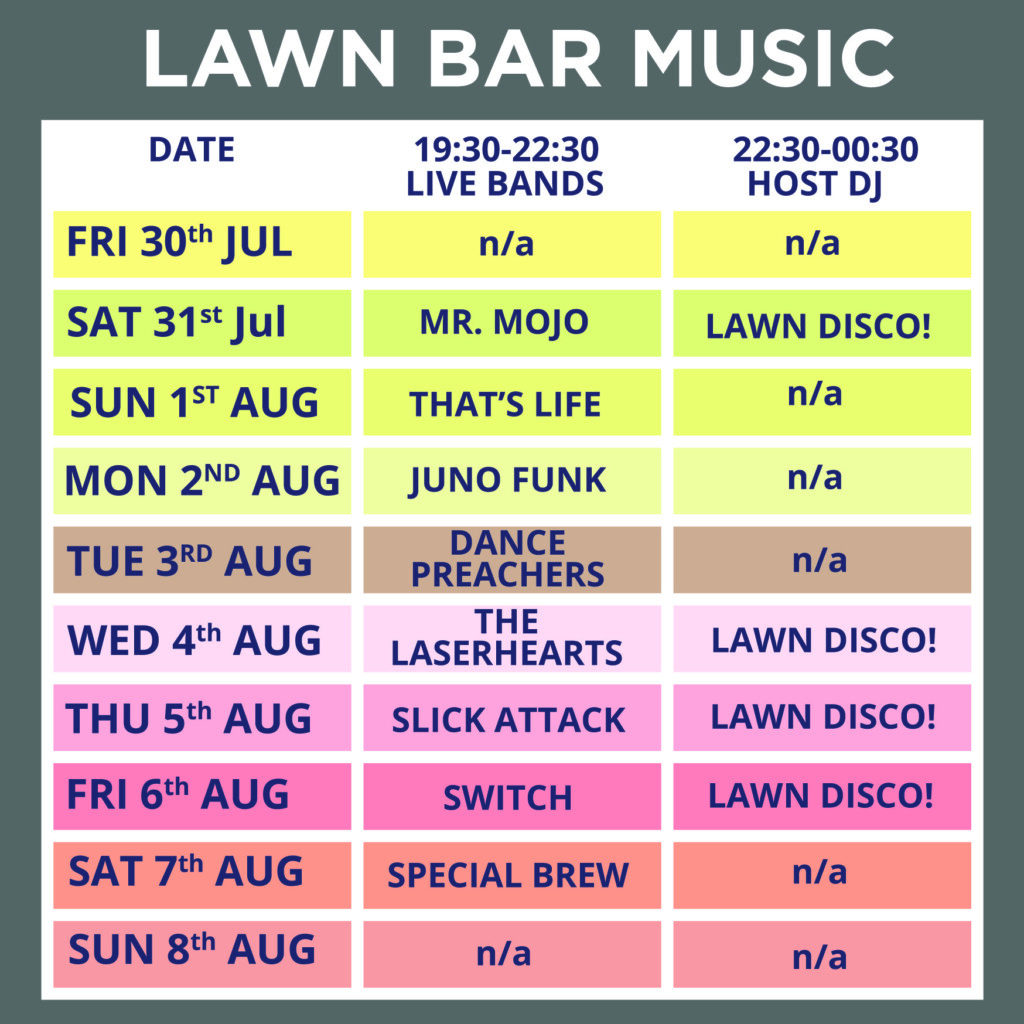 With a range of great wines, gins and pitcher cocktails, as well as trendy beers from our friends at Camden Brewery in London, the Lawn Bar provides a perfect social destination this Cowes Week for all visitors to Cowes.  No booking is required, but capacity is limited to our table and standing order points (no bar queueing remember).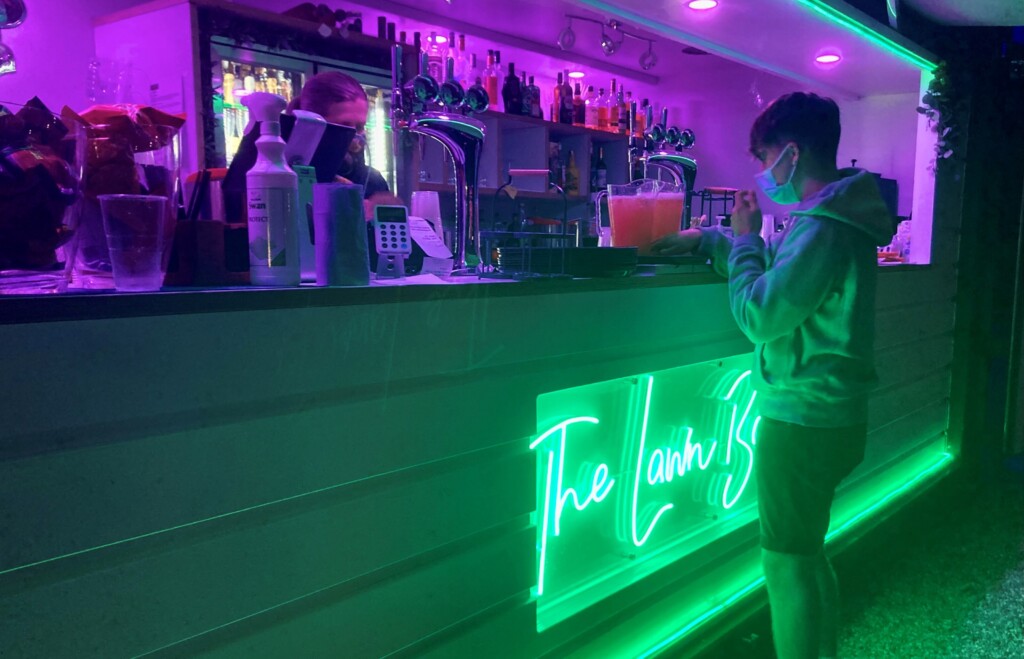 Covid Responsibility after 19th July and during Cowes Week 2021
We have gained ourselves a great reputation this summer as the largest Isle of Wight venue for safe outdoor-based socialising.  We know that the Covid rules are being relaxed in time for the Cowes Week period but we are still keen to make sure that both our team and our customers are doing as much as possible to remain vigilant in the face of rising Covid case numbers across the UK.  Therefore we are encouraging everyone to take a responsible approach to ongoing Covid safety whilst at the Lawn Bar so we can help do our bit. Please find an update to our Covid-19 risk assessment by clicking the link below: