Event Navigation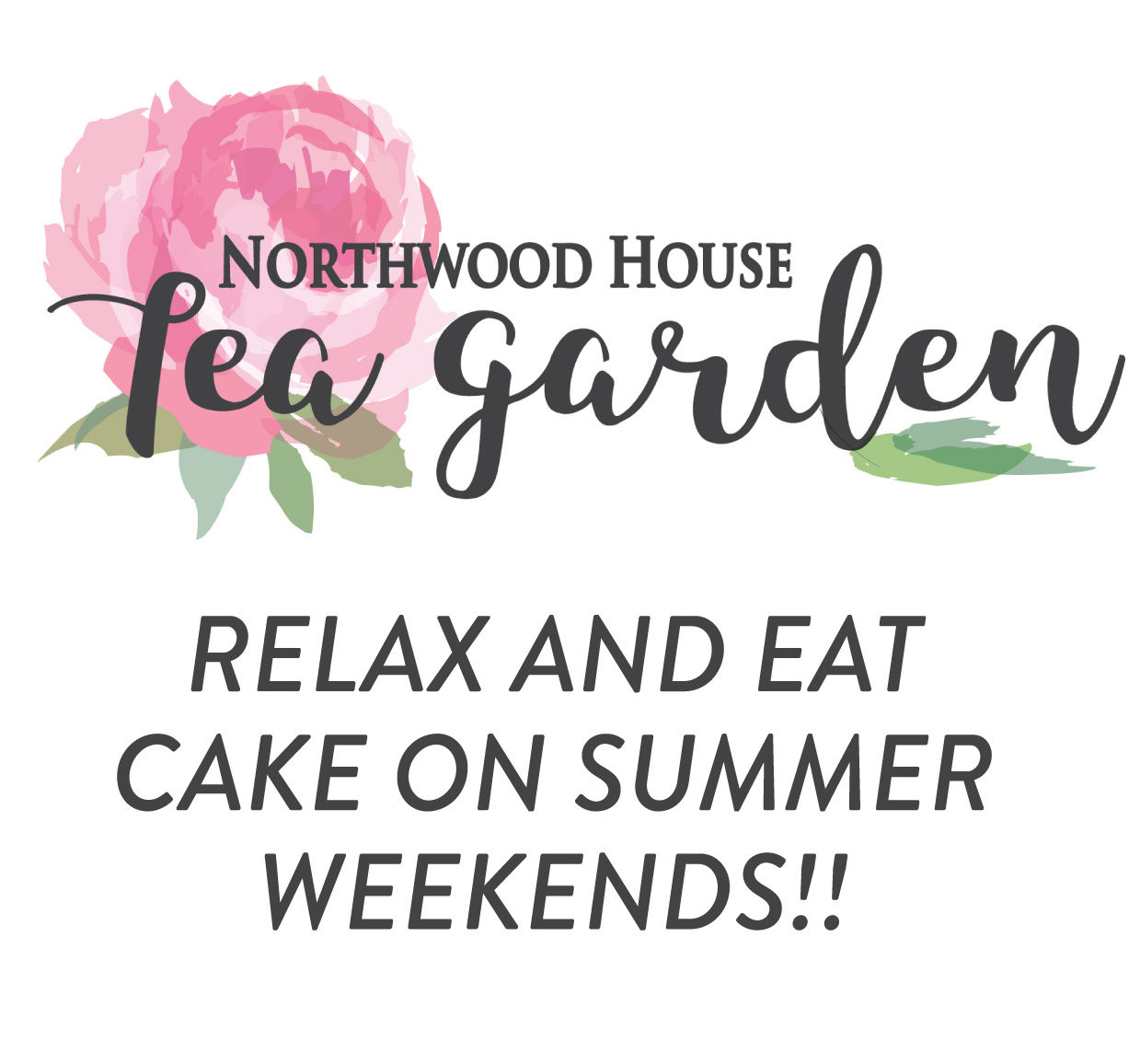 Northwood House Tea Garden (Summer weekends)
18th July - 6th September
£2.50

There can't be anything more enjoyable than indulging in a cream tea with friends or family in the grounds of grand English house! The great news is that from Saturday 18th July 2020 Northwood House will be opening it's Tea Garden at weekends on the St Mary's lawn as we look to offer safe and relaxing experiences for local people and visitors after the dreadful Covid-19 pandemic.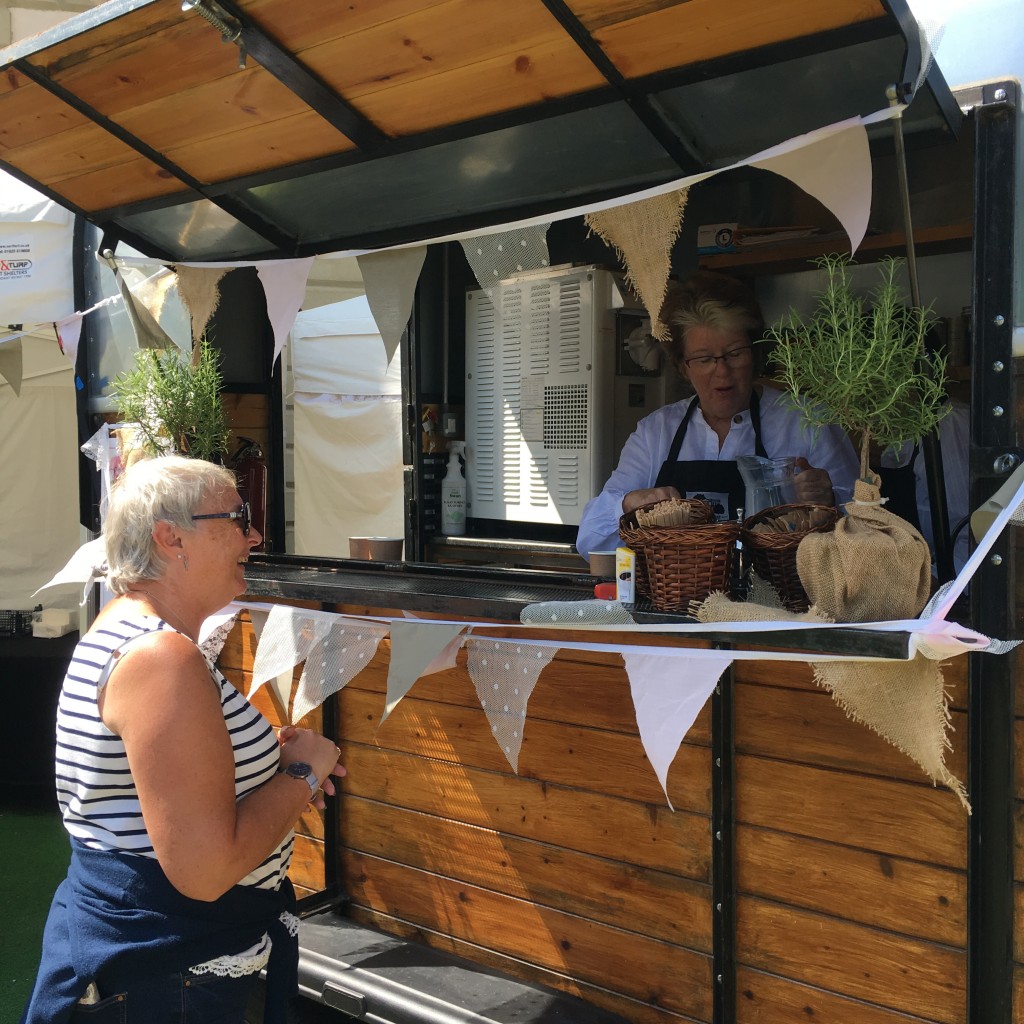 Our Tea Garden will compliment our Lawn Bar offering on the Northern side of the House and will again we run by our award-winning team of charity volunteers through summer weekends in July & August. The opening times we plan to offer are between 11am and 5pm on both weekend days. We may expand the opening times as we move through the summer to include other days of the week in due course.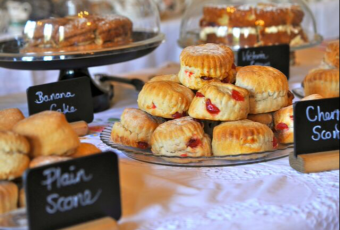 The Tea Garden will offer  a simple yet delicious range of refreshments including ice creams, hot drinks, fresh cakes  and cream teas served outside on to the lawns. We have been working hard to make sure that we will be meeting all the latest Government guidelines and regulations to keep visitors safe during their visit to the lawns. Visitors will be met at the gate and shown to a vacant table before ordering at our service points.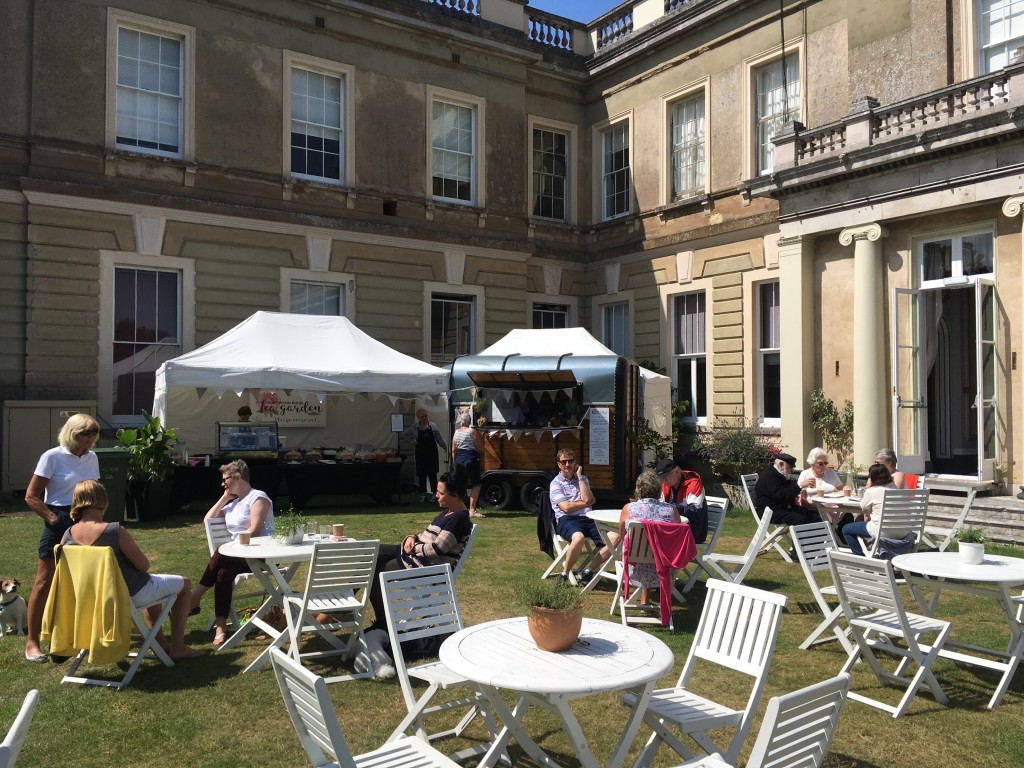 Most tables are available on a first come first served basis, but a small number of outside tables are available for reservation for groups of 3-6 people only from the Wednesday before the weekend only to 10am on the day. For this privilege and peace of mind, a non returnable booking fee is applicable of £2.50 to reserve the table which is donated directly to the charity and the following other conditions apply:
Please check the weather forecast before you book as reservations cannot be transferred or altered, sorry.
Please arrive at gate 5 minutes ahead of booking time and wait near the gate where indicated. A member of our team will meet you and show you to your table.
Bring a printed copy of your reservation with you or have it ready to show on your phone or device.
Table bookings are for an hour only.
No Show: You have up to 5 minutes past the booking time to arrive, or the booking will be cancelled without refund of your booking fee (sorry) and the table will be made available to others waiting. We can then only accommodate you if we have tables available.
The fee is payable per table not per person.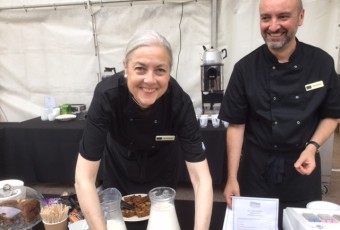 We hope you will enjoy spending time with us this summer at weekends with your friends and family, but be aware the largest group size we permit to sit at a table is 6 people only until further notice, sorry. We know some larger groups may want to visit, but currently this is our maximum group size.
The Tea Garden does have a maximum capacity, so once we are full, we operate a one group in- one group out policy, so please be patient while waiting outside or pop back later on. You can purchase food and drink to take away though to enjoy out in Northwood Park. We are currently only offering outside tables until further notice, so make sure the weather is clement if you plan to come. We will of course reserve the right to amend opening times if the weather is inclement and may not open at all on wet afternoons, so please keep an eye on our facebook page for the  latest opening information and updates:
https://www.facebook.com/northwoodhousecowes/ 
Remember all profits raised through our Tea Garden garden go to help the restoration and upkeep of Northwood House and Park by our charity and may assist with particular project fundraising. We very much appreciate your support of our charitable aims.
For the interests of safety, social distancing and enhanced hygiene measures are enforced for all our visitors and staff, with a list of all our measures found below. Don't worry, the measures are their to keep us all safe as possible, but we just wanted to list them in advance before your arrival so you know we have everything in hand:
A full risk assessment has been carried out to make us Covid Compliant, meeting the latest Government guidelines for tea rooms and outside venues. We reserve the right to be enforce stricter rules than the guidance may indicate. Please click the link below to view the Risk Assessment document.

You must not enter if you have any of the Covid-19 symptoms, or have been self-isolating at home for any given reason within the last 14 days.

You must leave the premises immediately if you develop any Covid-19 symptoms while on site.

The lawns have a maximum capacity to meet regulations. Once all the tables areas are filled there is a one group in-one group out policy.

Maximum group size permitted is 6 people sitting at a table or on the grass (picnic style)

No under 18's admitted without parent or guardian

Last orders 20 minutes before stated (or amended) closing times.

Entry/Exit is via the lawn gate on the St Mary's Church side of Northwood House.

A 2m socially distance queuing system will be in place outside the gate in busier times. Please queue patiently or come back later. Queue at least 2m from persons not in your family or social bubble.

You must wait at the entry gate until a member of our team invites you in to be seated.

All guests must sanitise their hands upon entry and the lead person in the group must give their full name, address and contact number to meet the Government's "Track and Trace" policy. Those details will be held by us securely for at least 21 days.

You will shown to your table by a member of our volunteer team.

You will be given a disposable printed menu to share between the group.

You must remain at your table at all times apart from to go the food service point or the toilets. Children should be carefully controlled and stay seated at all times.

Please do not move tables while at the Tea Garden. They have been placed specifically to meet social distancing rules.

When walking to the food service point or toilets please stay within the demarked walkway and respect other customers by remaining at least 2m from others at all times.

A 2m socially distanced queuing lane will be in place for food service and to enter the main building to use the toilets.

Where possible only one person from your group should queue and order food/drinks to reduce people standing in queues.

You must sanitise your hands before entry to the food service area and to the main building for the toilets.

Food and drinks are served in/on eco- friendly compostable cups and plates.

Contactless card payment is preferred where possible.

Please exit the food service area as shown by the arrows to allow for a one-way system to operate.

The House toilets (accessible only from the Rotunda lawn where the Lawn Bar is in operation) will be monitored by a member of staff who will manage the ingress and egress of customers on a one in-one out basis. Customers should wait patiently to be called forward from the rotunda building area, where up to three ladies and three gentleman can wait inside  with social distancing.

You may wish to wear a face covering while entering the building to use the toilet. If you are in a higher risk Covid-19 group you should mitigate heightened risks of being inside by wearing a face covering.

You should wash your hands thoroughly for at least 20 seconds after using the toilet and stay socially distanced from any fellow users while using the toilet space. Upon exit, return directly to your table or seating area via the demarked pathways.

Please keep your conversations at a quiet level while at the Tea Garden.

Tables will be cleaned thoroughly between user groups and an enhanced cleaning schedule will be in operation at the venue on touch points and in the communal spaces.

Follow the guidance set out on any signage that is displayed for your enhanced safety.

You may purchase an alcoholic drink from the Lawn Bar on the Rotunda Lawn  between 12pm and 4.30pm. Separate queuing arrangements apply.

Please respect our volunteers and staff who will be doing their best to keep you and others customers safe during your visit. Their decision is final.

No food or drink to be brought on to the premises.

The right of admission is reserved and to eject any customer that do not comply with the rules. We will have no hesitation in calling the Police to assist us with any issues if required.

Please leave by the designated exit.

We reserve the right to amend the opening and closing times at short notice, close early, open later or not open at all on inclement weather days. We will give all customers 20 minutes notice if we are closing early.

We reserve the right to review and change the policies set out above (sometimes with immediate effect or at short notice) to meet updated or revised guidelines.