Event Navigation
Northwood House Tea Garden (Whitsun Weekend & Summer Sundays)
29th May - 26th September

There can't be anything more enjoyable than indulging in a cream tea with friends or family in the grounds of grand English house!  The great news is that the Northwood House Tea Garden will reopen for summer this Whitsun Bank Holiday weekend on the St Mary's lawn.  Then after that on Sunday's throughout the summer as we look to offer safe and relaxing experiences for local people and visitors after the dreadful Covid-19 pandemic.  We will be offering our usual mix of home-made cakes, hot drinks, cream teas, ice cream and sandwiches… simple yet delicious treats for everyone to enjoy in traditional British style!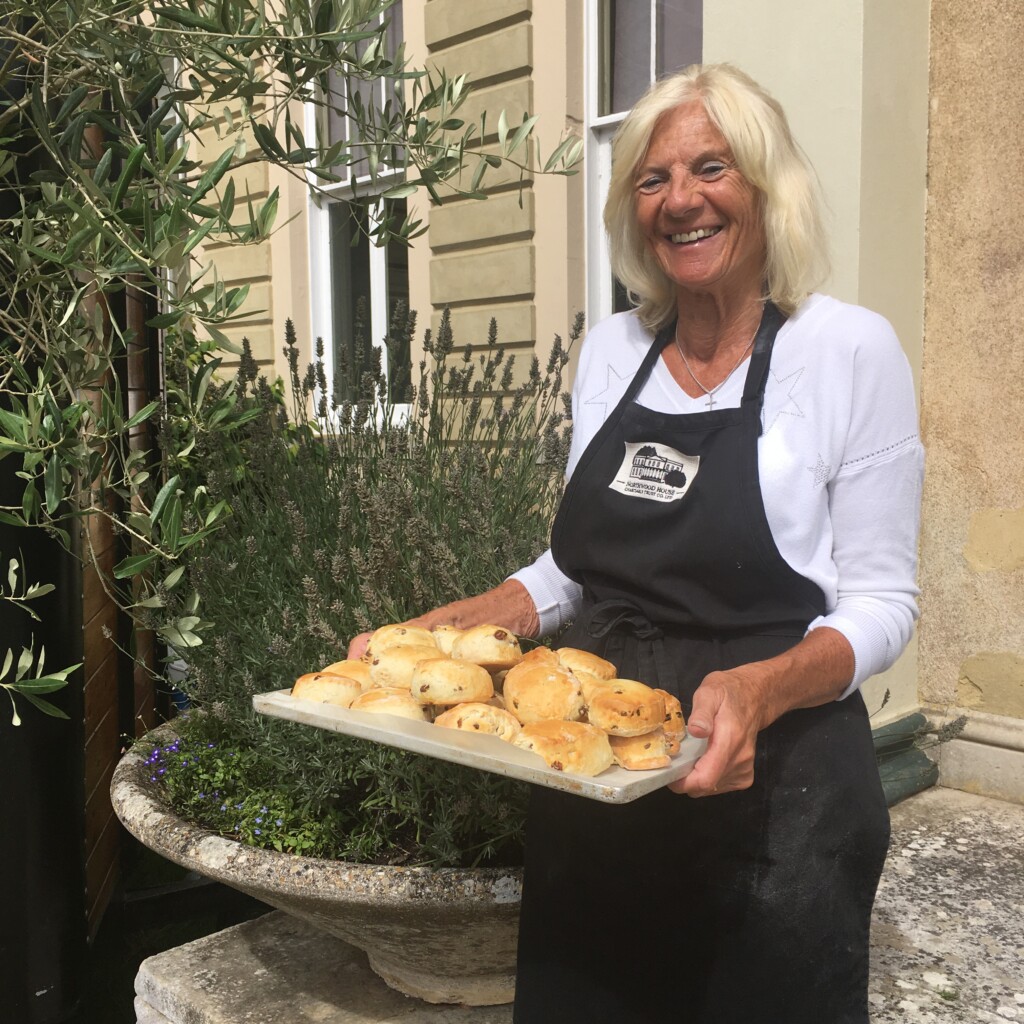 Our Tea Garden will compliment our Lawn Bar offering on the Northern side of the House and will again we run by our award-winning team of Charity Volunteers throughout the summer and will include extended opening from the end of July until the end of August.  What's more, during inclement weather, visitors can take tea in the adjacent House Drawing Room, so its a good place to visit what ever the weather is throwing at us!
Your safety is our priority, so the Tea Garden will have a number of Covid-Secure policies to ensure you can relax and enjoy the moment without having to worry.  Until at least 21st June we will be offering table service only, but group sizes can be more more than six people outdoors this summer so that's great news.  Groups using the Drawing Room though will need to be in no more than sixes (sorry!).   There will be lots of space between tables and all guests will have to check-in for Track & Trace purposes until further notice, with hand santisers at the gate, so you can wash hands as you go in.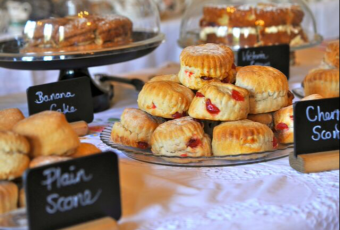 So we hope that you will make the best of the great Isle of Wight summer and join us for tea on the lawn.  Remember all profits made go to Northwood House Charitable Trust for ongoing repairs, maintenance and restoration project work, so its a great way to support the Charity!  No need to book, as there's normally plenty of space, but if you wish to guarantee a table for a particular time then just email us with at least a days notice to events@northwoodhouse.org
Opening Weekend opening times:
Saturday 29th May: 11am-5pm
Sunday 30th May: 11am-5pm
Monday 31st May: 11am-5pm
Then every Sunday in June & July from 11am-5pm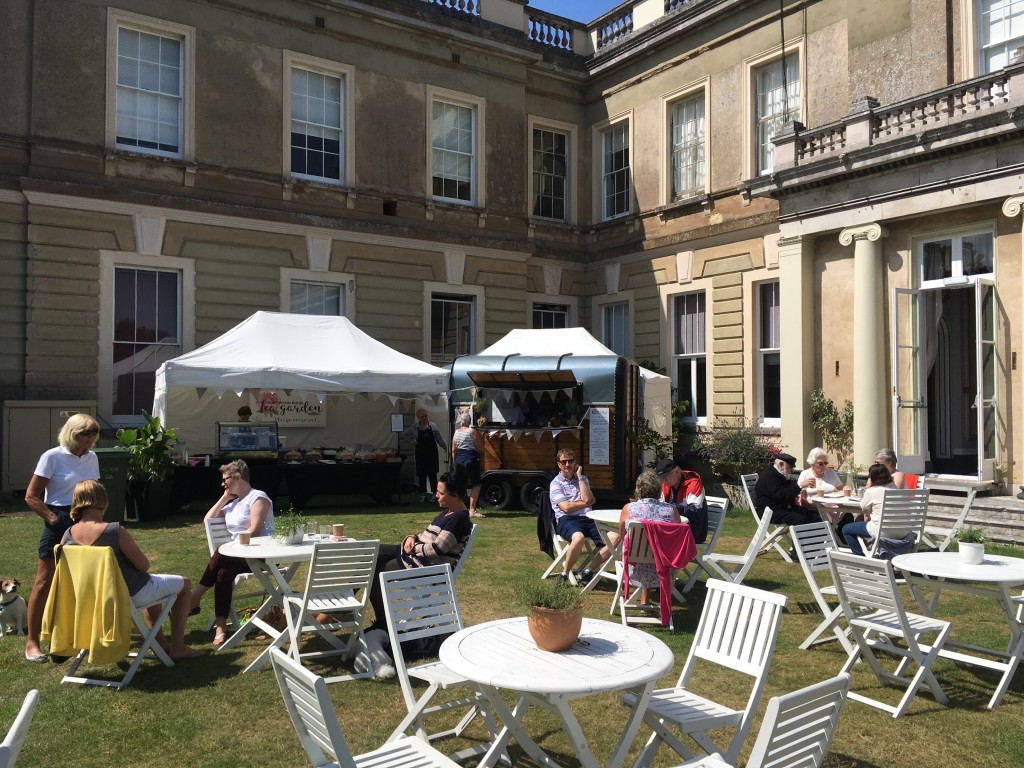 The Tea Garden does have a maximum capacity, so once we are full, we operate a one group in /one group out policy, so please be patient while waiting outside or pop back later.  We will of course reserve the right to amend opening times if the weather is very inclement and may not open at all on extremely wet afternoons, so please keep an eye on our Facebook page for the latest opening information and updates:
https://www.facebook.com/northwoodhousecowes/ 
For the interests of safety, social distancing and enhanced hygiene measures are enforced for all our visitors and staff, with a list of all our measures found below. Don't worry, the measures are their to keep us all safe as possible, but we just wanted to list them in advance before your arrival so you know we have everything in hand:
A full risk assessment has been carried out to make us Covid Compliant, meeting the latest Government guidelines for tea rooms and outside venues. We reserve the right to be enforce stricter rules than the guidance may indicate. Please click the link below to view the Risk Assessment document.

You must not enter if you have any of the Covid-19 symptoms, or have been self-isolating at home for any given reason within the last 14 days.

You must leave the premises immediately if you develop any Covid-19 symptoms while on site.

The lawns/Drawing Room have a maximum capacity to meet regulations. Once all the tables areas are filled there is a one group in-one group out policy.

Maximum group size permitted is now up to 30 people sitting at tables or on the grass (picnic style) outdoors, or up to six indoors. Seating distance between different groups must be at least 2m. If you do plan to bring a big group, it is wise to book in advance by emailing events@northwoodhouse.org

No under 18's admitted without a parent or guardian.

Last orders 20 minutes before stated (or amended) closing times.

Entry/Exit is via the lawn gate on the St Mary's Church side of Northwood House.

A 2m socially distance queuing system will be in place outside the gate in busier times. Please queue patiently or come back later. Queue at least 2m from persons not in your family or social bubble.

You must wait at the entry gate until a member of our team invites you in to be seated.

All guests must sanitise their hands upon entry and before checking in.

Everyone in the group must check in by  giving their full name, address and contact number to meet the Government's "Test and Trace" policy. Those details will be held by us securely for at least 21 days. You can check in with the NHS App if you prefer with a smart phone or manually on our paper register.

You will shown to your table by a member of our volunteer team.

You will be given a disposable printed menu to share between the group. One of our team members will take your order and payment, then deliver it back to your table when it is ready. Please allow 10-20 minutes if it's a busy day, sorry.

You must remain at your table at all times apart from when need to use the toilets. Children should be carefully controlled and stay seated at all times.

Please do not move tables while at the Tea Garden. They have been placed specifically to meet social distancing rules. Ask a team member about moving chairs.

When walking to the toilets please stay within the demarked walkway and respect other customers by remaining at least 2m from others at all times.

A 2m socially distanced queue demarcation will be in place inside the main building to use the toilets.

You must sanitise your hands before entry in to main building for the toilets.

You must wear a face covering to entering the building to use the toilet or if walking inside to a seat in the Drawing Room (in inclement weather). You can remove your face covering once you are seated.

You should wash your hands thoroughly for at least 20 seconds after using the toilet and stay socially distanced from any fellow users while using the toilet space. Upon exit, return directly to your table or seating area as per the directional signage.

Contactless card payment is preferred where possible.

Please keep your conversations at a quiet level while at the Tea Garden.

Tables will be cleaned thoroughly between user groups and an enhanced cleaning schedule will be in operation at the venue on touch points and in the communal spaces.

Follow the guidance set out on any signage that is displayed for your enhanced safety.

You may purchase an alcoholic drink from the Lawn Bar on the Rotunda Lawn  between 12pm and 4.30pm. Please ask a team member for details.

Please respect our volunteers and staff who will be doing their best to keep you and others customers safe during your visit. Their decision is final.

No food or drink to be brought on to the premises.

The right of admission is reserved and to eject any customer that do not comply with the rules. We will have no hesitation in calling the Police to assist us with any issues if required.

Please leave by the designated exit.

We reserve the right to amend the opening and closing times at short notice, close early, open later or not open at all on inclement weather days. We will give all customers 20 minutes notice if we are closing early.

We reserve the right to review and change the policies set out above (sometimes with immediate effect or at short notice) to meet updated or revised guidelines.