Event Navigation
Paranormal Investigations – Halloween Awakening
26th - 27th October
£22.00
VERY SORRY, THIS EVENT HAS NOW SOLD OUT-
We will be hosting another series of investigations at the end of January 2022- please email events@northwoodhouse.org for advance ticket information.
So do you believe in ghosts and the spirit world? Have you ever experienced something mysterious that can't be explained through common logic? Perhaps you've sensed something that made you question if you're alone in a room, but there's nobody there?
Whatever you believe (and if you've found yourself here) then you are probably intrigued by the prospect of the spirit world existing, either as true believer already or as somebody who is open minded enough to the possibility.
It has been widely alleged for some time that the Isle of Wight is perhaps the most haunted county in England. For more than a century, people have believed that due to the myriad of ley-lines that run beneath the Island's landscape, that powerful magnetic forces exist which are directly responsible for increases in supernatural energy and paranormal activity. It is widely believed in pagan circles that Northwood House lies on one such line, giving rise to the claim that's its one of  the most haunted houses in the whole country.
So there is perhaps no better place in the UK to investigate the existence of the spirit world. Apparently the ancient Georgian manor is home to dozens of ghosts and the scene of countless paranormal incidents in the past, some of which have been documented in books, journals and even on video.
Whatever you might believe (or want to believe), you are invited to join our experienced investigators to immerse yourselves in the deep history of this much loved, yet seemingly haunted ancient building. Who knows what you will discover?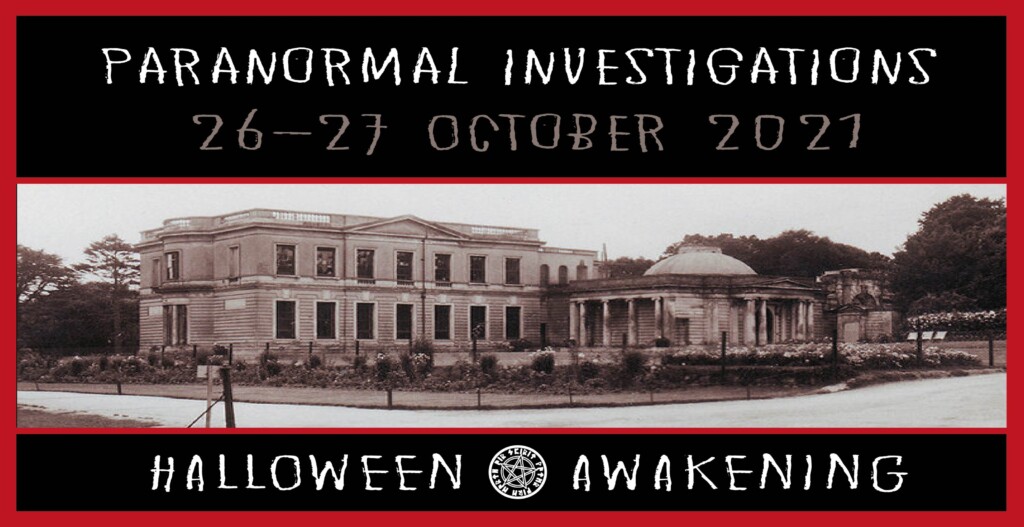 Your experience will begin with a hot drink and briefing from our paranormal experts before the lights are extinguished and the investigation begins. In near-total darkness you will be split in to two groups and escorted around this Grade II listed building, taking in three floors including the cellar, narrow, winding staircases and even a library that was once used as a morgue. Using professional ghost hunting equipment including EMF meters, infra-red thermal scanners, EVP sound recorders and motion detectors, who knows what you might experience? At the end of the investigation the groups will meet up again to review discuss any unexplained activity over another well deserved cup of tea or coffee.
All we know is this: these investigations are not for the faint-hearted and are aimed at those who believe in paranormal activity and the existence of the spirit world…or at least are open minded enough to find out more. If you've had a previous experience or an interaction with the spirit world or even seen a ghost, please let our experts know upon arrival.
Paranormal Investigations-Halloween Awakening, take place on the evening of 26th and 27th October 2021
Doors open 9.00 pm to meet the paranormal team leaders and for a briefing of the night and what to expect.
Investigations runs from 9.30pm  to midnight (approx).
Complimentary tea, coffee & biscuits available on arrival in the Rotunda entrance, and at the end during the debrief.  A quick convenience break will take place for 10 minutes half way through the evening .
Exclusive tickets only £22.00 per person.
A very limited number of 26 places are available on each night.
Over 16's only.
These are serious investigations and are conducted that way. Don't expect actors in ghost costumes trying to frighten you.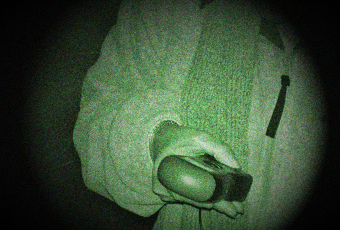 Covid Responsibility:
For the safety of others attending the event and for that of the investigation team, we are adopting the following safety measures:
Guests should not attend if they have tested positive for Covid or are self isolating for any reason.

Guests should not attend if they are unwell or experiencing Covid or similar respiratory-type symptoms.

Guests should where possible take a Covid lateral flow test before attending the event to prove they are negative.

Guests should sanitise their hands upon entry and add their name to the Covid entry register for Test & Trace purposes.

Guests are  encouraged to wear a face covering while inside the building if they wish.

Guests should wash their hands thoroughly after using the washrooms.

Guests and investigators will be required to sanitise their hands before and after using any investigation equipment.

A limited number of tickets are available to aid social distancing inside the venue as much as possible.
Other T&C's:
Full payment must be made at the time of booking. If a customer cancels their booking 7 days or more before the day of the event, a full refund will be given.
No refund will be given for cancellations less than 7 days before the event unless it's for a Covid-related situation where you've had a positive Covid test result or been notified to officially self-isolate. Documentary evidence will be requested to support such claims.
There are circumstances beyond our control, such as failure of a third party to supply their services, where we may have to cancel an event at short notice. In this event, a full refund of the ticket price will be made to customers. Expenses such as travel and accommodation will not be refunded.
No persons under the age of 16 are permitted to attend these investigations.
Strictly no alcohol or drugs are permitted on site at any time. Smoking, including the use of e-cigarettes, is only permitted in designated areas prior to the investigations beginning.
Due to the historic nature of the building, accessibility is often limited. Regrettably therefore, these investigations are unsuitable for anyone with a disability or mobility impairment which could directly affect their safe navigation or evacuation of the house.
Customers should be aware that they are attending the event at their own risk. Northwood House Charitable Trust Company Ltd  (NHCTCL) will not be responsible for any injuries sustained nor loss or damage to property. NHCTCL carries Public Liability Insurance but due to the locations being beyond what would normally be available to the public, we recommend customers have their own third party liability insurance.
These investigations will take place in near-total darkness and occasionally confined spaces. As such, they may be unsuitable for anyone with relevant phobias.
Customers are expected to conduct themselves in a responsible manner, and with courtesy and respect towards the investigation team and fellow customers. Abuse of any kind will not be tolerated.
NHCTCL is not responsible for any views expressed during the investigations. Our team of investigators offer their own perspectives and we expect customers to hold an open mind throughout the night. It is impossible to guarantee what, if any, activity you might see, hear or experience during the investigation. Your experience could be minimal or intense, and we accept no responsibility for what might occur as a result of paranormal activity.
Due to the late finishing times of these events, we ask that you respect our neighbours and leave Northwood House and the surrounding Parkland quietly. Please ensure you are not too tired to drive home.
These terms and conditions are non-negotiable and your booking to attend an investigation implies your acceptance of them.
If you've experienced panic attacks. severe anxiety or have a fear of the dark or of the paranormal world, then this activity may not be suitable for you and you should not book.
If you decide to leave the investigation early for any reason including any listed  above, then no part of your ticket can be refunded.