Event Navigation
Paul Kerensa presents "The First Broadcast!"
8th September
£12.00 - £16.50
Northwood House is delighted to bring you the new one-man stand-up history show from top BBC comedy writer, Paul Kerensa on Thursday 8th September called "The First Broadcast"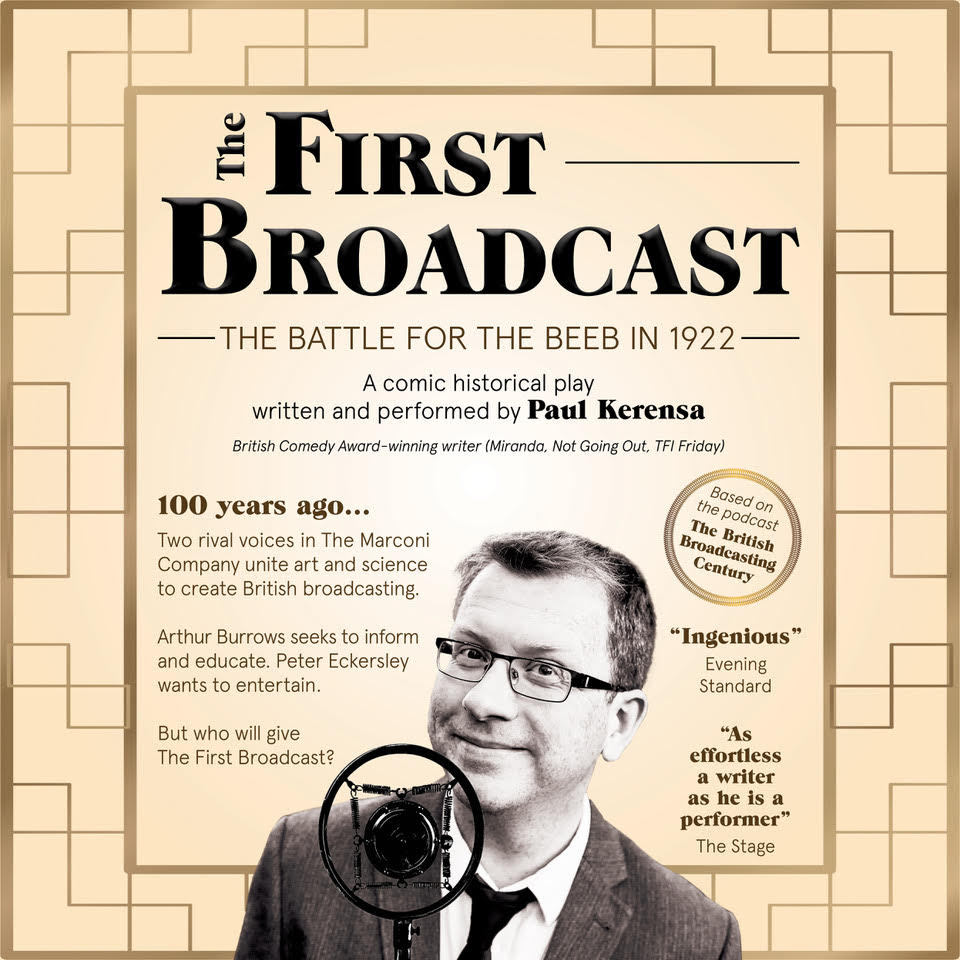 It's the first of two different shows we are hosting with Paul, which will be followed by an alternative special stand up comedy night on Friday 9th September.
"The First Broadcast" is a new comic historical one-man play (think 'stand-up history') which brings to life the true tale of the BBC's two forgotten pioneers. It's the BBC's 100th anniversary in 2022, so the show celebrates the moment by looking back at this iconic moment in broadcasting history!
Paul plays the two genuine radio pioneers: Arthur Burrows and Peter Eckersley. 100 years ago they were opposing voices in The Marconi Company, with very different ideas of what radio was: Burrows the prophetic dreamer looking to build a national service, eager to inform and educate… while the rebellious Captain Eckersley just wanted to entertain and amuse his listeners. But which of them will give the first radio broadcast on what becomes known as the British Broadcasting Company?
Hear Arthur and Peter's story, as well as their voices, and see one of the first 1920's crystal radio sets. Be informed, educated and entertained!
Join us for this fascinating and very original show, performed exclusively here for us on the Island by the man who wrote it!  It's great for history buffs, but also by anyone who appreciates quality entertainment!
Tickets for the show are £12 each or £16.50 with a glass of house wine* on arrival, with seating in lounge/club style.
Doors open at 7pm, with the performance starting promptly at 7.30pm.
The House Bar will be open throughout the evening for drinks including the 15 minute interval at 8.30pm.
The show will finish by 9.45pm, with a chance to meet Paul afterwards at the bar!
*House wine: 175ml glass of  House Merlot, House Sauvignon Blanc or House Rose to choose on arrival.