Event Navigation
The Comedy Social (£17.50)
10th November
£15 - £17.50
Great news for comedy fans! The Comedy Social is back at Northwood House…so grab some friends, prime your giggle muscles and get ready for our next instalment….and what a line up we have for you! So without further ado we welcome the following belly busters.
The Acts
PAUL MCCAFREY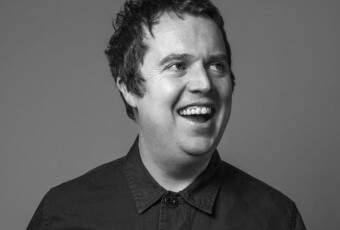 We are super excited to welcome our headliner the hilarious and talented Paul McCafrey To The Comedy Social, having had previous sell out tours and collecting multiple comedy awards along the way, Paul truly is a master of his art with excellent performances on Star of Live at the Apollo (BBC2) Impractical Jokers (BBC3) Russell Howards Good News (BBC3) Stand up Central (Comedy Central). We are looking forward to welcoming him to the island to headline a stellar line up here at Northwood house.
Here is a classic clip of Paul in action to wet the appetite….
What the critics have said about our headliner….
''Never anything short of gut-bustingly hilarious'' – GQ Magazine
'McCaffrey simply has funny bones' – The Shortlist
'Born to be a comic' – The Scotsman
'The relaxed, assured confidence of a stadium filler' – Chortle
'Charm, charisma and success written all over him'  – The Evening Standard
JACK SKIPPER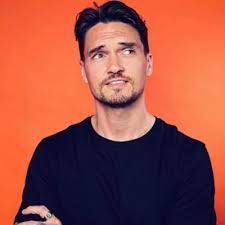 Starting the show will be Jack Skipper, If you like comedy and have a TikTok account then you would have heard of Jack, gracing the social media platform with must watch content. The small clips covering a broad range of topics and ultimately relatable comedy, will be brought to you in the form of a live set that you will be able to enjoy in our venue, rather than laughing uncontrollably at your phone. Jack's performance is sure to be pure banter.
What the people have said….
''Simply the best new comedian we have ever seen!" – Epic Comedy
NATALIE BRYCE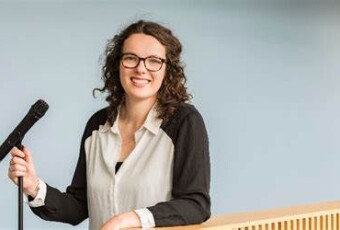 Following Jack will be the fabulous Natalie Bryce, a Scottish comedian who has been described as the answer to "satire and debauchery". She was Scottish Comedian of the Year Finalist 2018, winner of the Hot Water Comedy Roast Battle 2019, Backyard Comedy Club Knockout Finalist April 2022 and South Coast Comedian of the Year Semi-Finalist 2022. She is the spectacle wearing friend of the group who gets herself in strange situations and we can't wait to have her here! Join us for highly anticipated set from Scotland's rising star.
What has been said about the Scottish star…
''Natalie is a great story teller. Her unassuming manner lulled them in, before her fantastic punchlines bowled them over!!'' – Funny Women
Your Host and MC: PAUL COX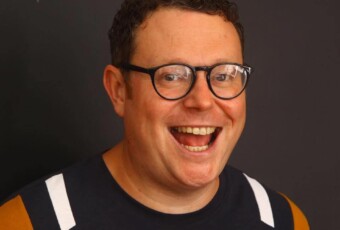 Paul Cox is our fantastic host and most definitely an unsung talent on the UK comedy circuit, performing at some of the best clubs alongside the stars, where he is very much at home. He has supported Esther Manito on tour and appeared at the Byline Festival and Victorious in his home town of Portsmouth and we're delighted to have him. Paul has previously performed at the comedy social and this time we are buzzing to have him host!
"Very funny and warm" – Evening Standard
The Northwood House Bar will be open all through the evening for drinks and bar snacks. Guests are welcome to arrive early and enjoy a sociable drink any time from 7pm. Doors to the Ballroom will opened from 7:30pm for seating and enjoying some pre show live music, that will add to the evenings bumper line up of entertainment, comedy will kick off at 8pm.
Show Format
Live Music before and during intervals.
Show Start Time: c20:00
MC: Paul Cox – 10 mins
Opening Act: Jack Skipper – c20 mins
Break: 20 mins
MC: Paul Cox – 5 mins
Middle Act: Natalie Bryce – c15 mins
Break: c20 mins
MC: Paul Cox – 5 mins
Closing: Paul McCaffrey – c25 mins
Show Finish Time: c22:30
Don't forget to add our fantastic pizza and drink deal option to your ticket bundle, pizzas will be delivered by our good friends at Captain Pizza for 7:30pm.
All seating is unreserved 
The seating is arranged in various configurations of sofas and tables and available on a first come first served basis. We recommend groups of 3 or more people arrive early to get seats together as we cannot guarantee seats together for groups or parties. You may have to seating and tables with other guests, but that's how we role at the comedy social!
Age suitability and restrictions
The comedy social  is strictly for 18 year old's and over only due to the possible adult-themed content of the comedy. We reserve the right to refuse entry to anyone without valid ID/proof of age whom the staff management deem to appear to be underage.
Comedy content warning
We have no control over the content of the comedian's routines (and what would be the fun of that if we did?) but as with all adult comedy you should expect to hear some rude and offensive language and listen to content with strong adult and controversial themes.  If you are likely to be offended by such content then you should not book, as no refunds can be given.
Disclaimer: The material and opinions shared by the comedians are their own and are not representative in any way of  the venue and organisers (Northwood House Charitable Trust Company Ltd).
Photography
We allow photography during performances  (except in specific circumstances if requested in advance by a comedian), but any video or sound recording via a mobile phone or other recording device  is strictly prohibited.
Heckling/disruption during the event
We have a strict policy of no heckling whilst the comedians are performing their routine. This is disruptive to audience members surrounding you and also to the comedians on stage. Remember, people have paid to listen to the acts, not to you! Anybody repeatedly talking loudly/heckling/shouting out/acting in a disrespectful manner will be asked to leave immediately without a refund…you have been warned!
Cancellations/Refunds
Unless the event is cancelled or rescheduled in advance, all tickets for The Comedy Social  are non refundable…sorry.
So are you up for a laugh? Then get booking below. Seats are limited (and that's not a joke)..so don't leave it too long!