Event Navigation
The Lawn Bar Pink Flamingo Open Air Disco (Cowes Week)
31st July - 7th August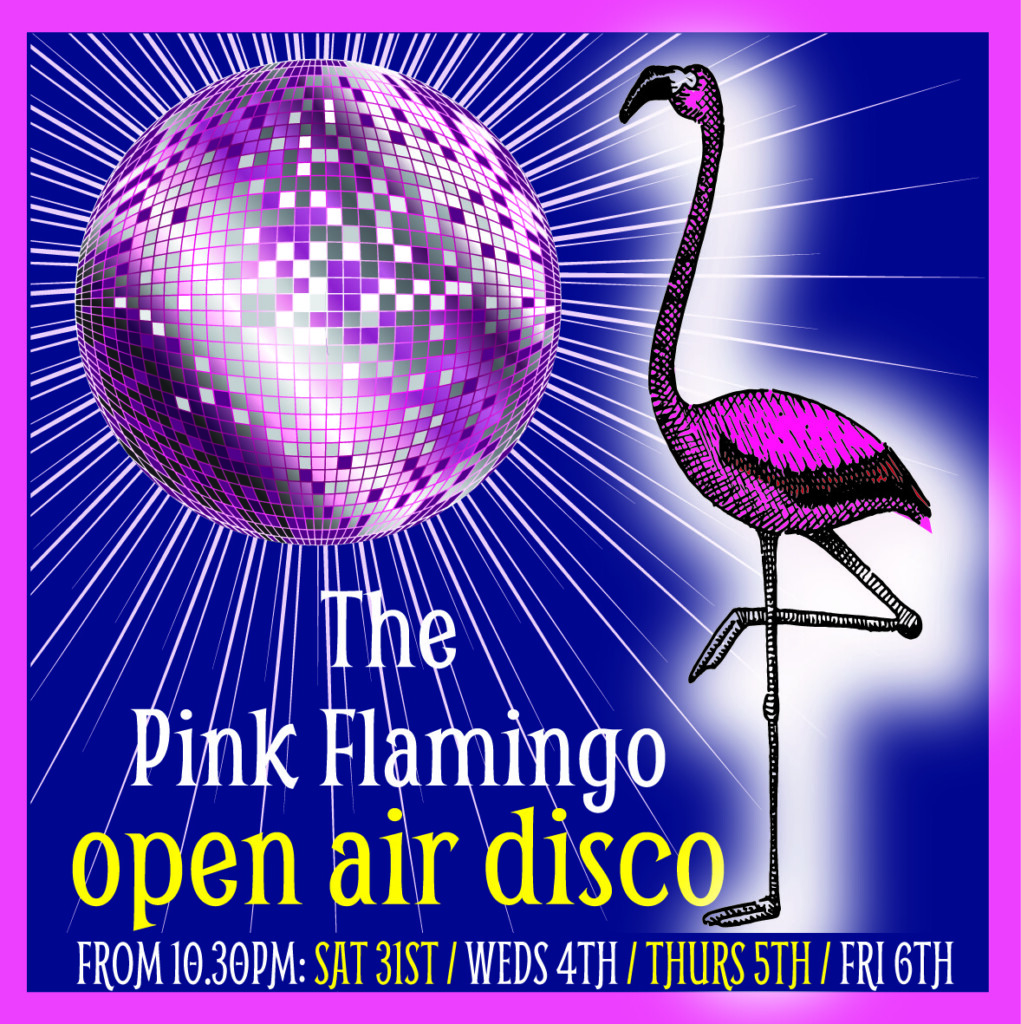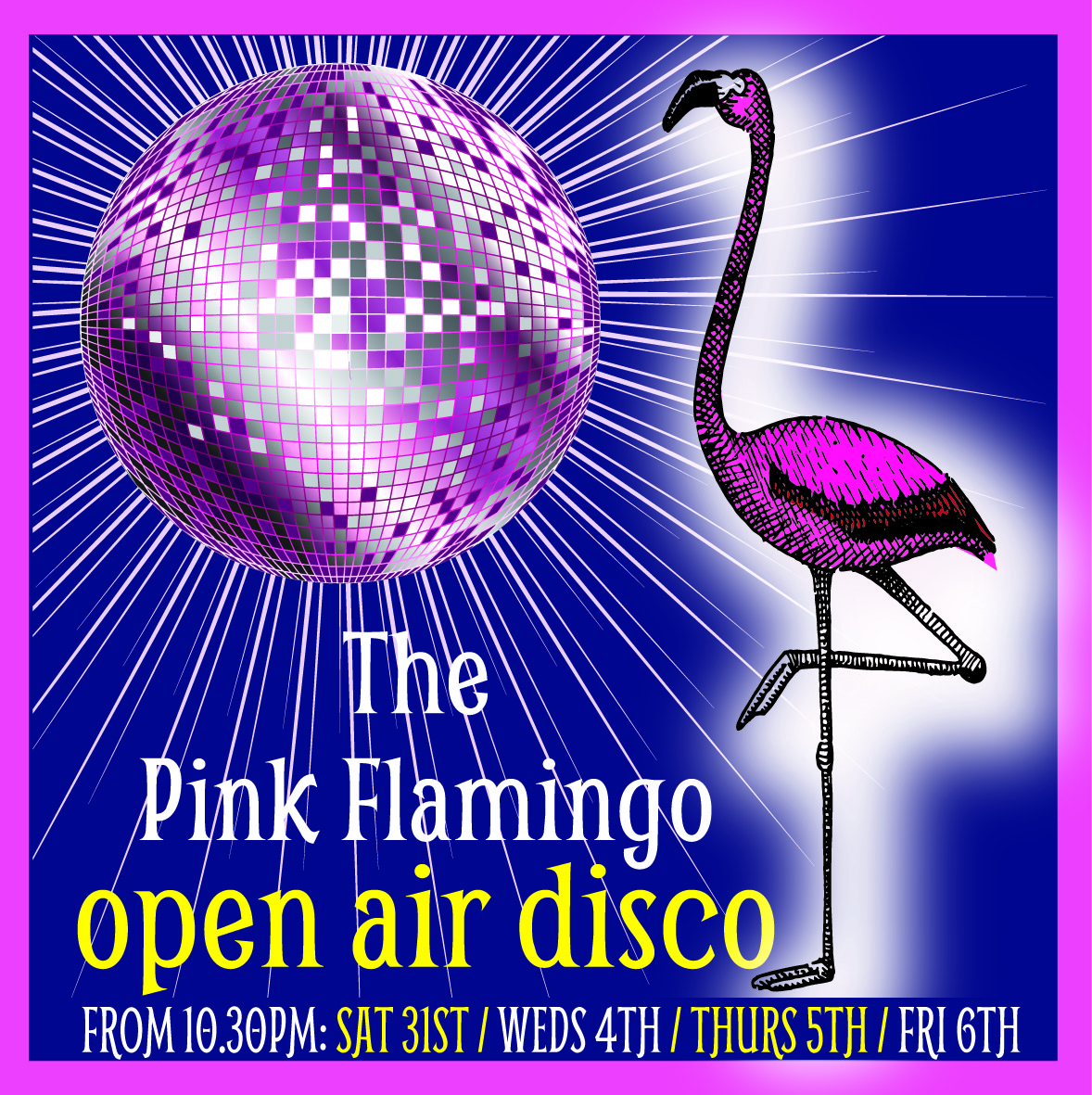 At last…the chance to dance!
On four nights this Cowes Week at the Lawn Bar enjoy a party quite literally under the stars with the Pink Flamingo Open Air Disco!
We'll be playing old school disco and 80's classics along with crowd pleasing pop and dance anthems from 10.30pm to 12.30pm on Saturday 31st July and then on Weds 4th, Thurs 5th and Fri 6th August to help you get in the Cowes Week groove!
It's been too long since we could get together like this…and because its all out doors, it's as safe as it can possibly be! So get on your best party frocks and loud shirts and head on down! Wood fired pizza will be available until late, so no need to eat before you come!
Cowes Week Radio's DJ Grant Francis will be at the decks,, so don't be late…capacity is limited with table service only in operation.
An admission fee to the Lawn Bar applies after 9pm (£3 on the 31st, £4 other nights), but no pre booking available, sorry.
Event subject to weather and may have to be cancelled at short notice if the weather gods try and thwart our plans!